Opinion
Nisid Hajari
Foreign Minister Joseph Wu thinks a conflict with China is neither imminent nor inevitable, so long as international support for the island does not waver.
Hal Brands
In brokering an agreement between Saudi Arabia and Iran, Beijing is taking a major gamble that its reach doesn't exceed its grasp.
Joshua Green
The former president's likely indictment over a sex scandal offers his biggest Republican challenger an opening.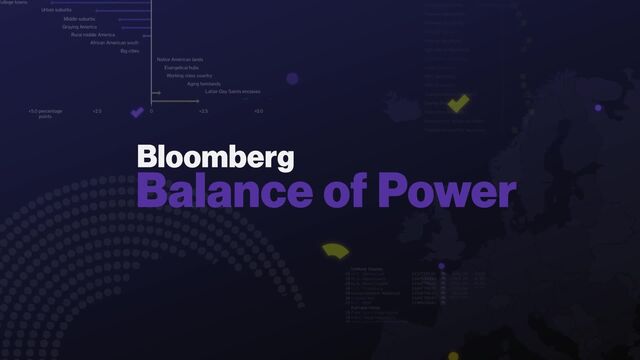 Balance of Power Full Show (03/21/2023)
On Bloomberg's "Balance of Power" on Tuesday March 21st 2023: Sen. Ben Cardin (D) Maryland on what changes could be made to the FDIC, and Former NATO Deputy Secretary General Rose Gottemoeller on the meetings between Russian President Putin and China's Xi. (Source: Bloomberg)