Opinion
David Fickling
Beijing can afford to keep Moscow guessing about a gas pipeline deal. But Russia has few alternatives.
Gearoid Reidy
The nation's lost decades don't extend to sports. That will help drive Prime Minister Fumio Kishida's narrative as he prepares to host the G7 in Hiroshima.
Jonathan Bernstein
An indictment of the former president will rally the troops, but their support could fade fast.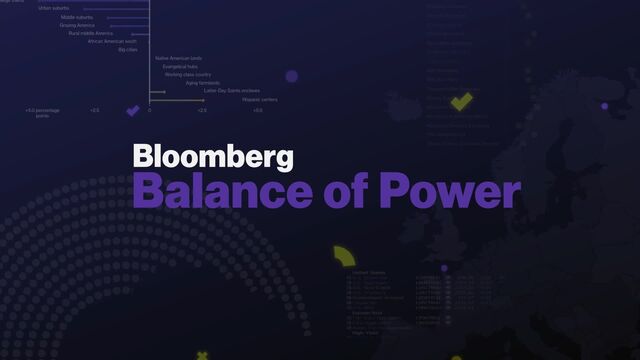 Balance of Power Full Show (03/22/2023)
On Balance of Power Wednesday March 22nd 2023, Robert Silvers, Undersecretary at the Department of Homeland Security on the administrations issues with TikTok. Senators Michael Bennet (D-CO) and Shelley Moore Capito (R-WV) on the upcoming TikTok hearing. (Source: Bloomberg)