Opinion
Jonathan Bernstein
Candidates endorsed by the former president have tended to win about a third of the ballots in key Republican primaries this year. Big-time kingmakers have more clout than that.
Tyler Cowen
Tourist and business travel will not fully recover until the CDC revokes the testing requirement for air travelers to the US.
Ramesh Ponnuru
Liberals have hoped and Republicans have feared that the politics of immigration would give Democrats the upper hand. Reality is proving different.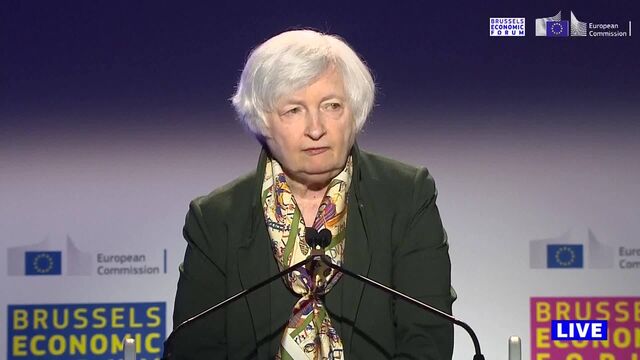 Yellen Calls for Aid to Ukraine for Rebuilding
US Treasury Secretary Janet Yellen calls for large-scale economic assistance to Ukraine in a speech in Brussels Tuesday. (Source: Bloomberg)