Opinion
Leonid Bershidsky
The variety of outcomes that either Russia or Ukraine could declare as a victory is matched only by the scarcity of outcomes that can last.
Pankaj Mishra
Tory leaders looking to bolster their political fortunes could be making a negotiated end to the war harder to reach.
Rachel Sanderson
Giorgia Meloni's party sprang from the ashes of fascism. She's now the favorite to succeed Mario Draghi.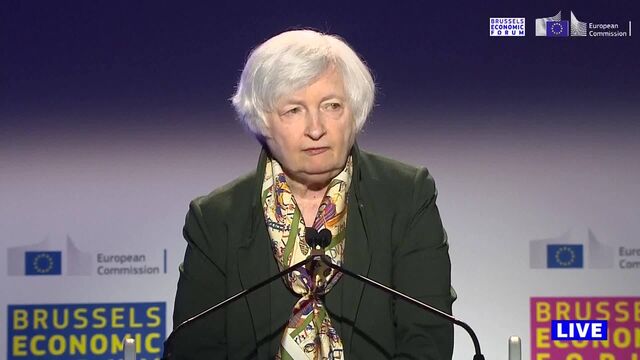 Yellen Calls for Aid to Ukraine for Rebuilding
US Treasury Secretary Janet Yellen calls for large-scale economic assistance to Ukraine in a speech in Brussels Tuesday. (Source: Bloomberg)