Opinion
Faye Flam
Political meddling helped destroy the CDC's credibility when Americans needed the agency the most.
Justin Fox
The effort to repopulate downtown Manhattan has been a big success, but not for everyone.
Jonathan Bernstein
The House speaker seems unwilling to spend any political capital to negotiate a deal on the debt ceiling.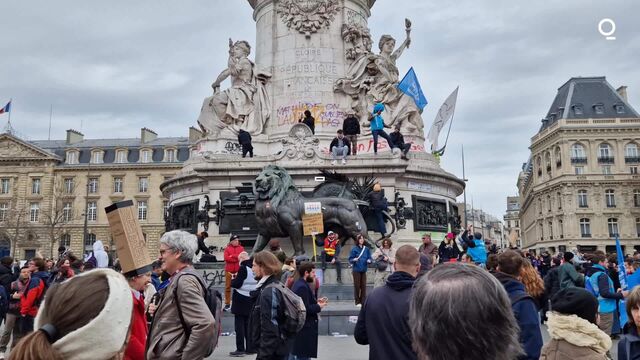 Why Macron's Pension Reforms Angered France
French residents are angry, and they have been protesting and striking against President Emmanuel Macron who is raising the retirement age from 62 to 64. William Horobin explains what's driving the urge to reform and why it's causing anger amongst the protesters. (Source: Bloomberg)