Opinion
Lionel Laurent
UK-EU relations will never be easy. But they should be better than this.
David Fickling
This week's election will be a lesson for governments around the world, as rising fossil fuel prices make energy a hazardous issue to navigate.
Matthew Yglesias
The president says that slowing the rise in prices is his top priority, but he's not running his administration that way.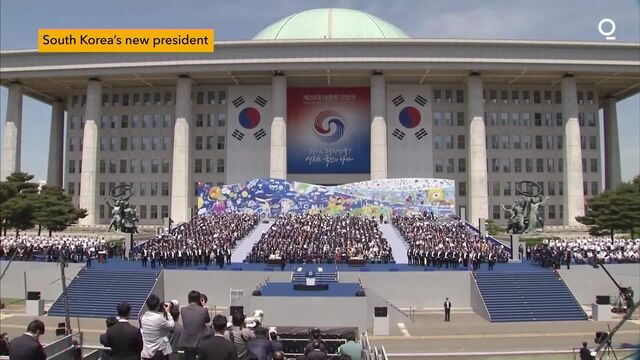 New South Korean President Takes Office
South Korea's Yoon Suk Yeol, a former prosecutor who made his name taking down a president, has taken office. The conservative is facing daunting challenges from a Covid-ravaged economy to increasing weapons tests by North Korea https://bloom.bg/3kTRdjd #대통령님 (Source: Bloomberg)