Opinion
Hal Brands
Zelenskiy and Biden have a common goal for ending the war, but different priorities in how they achieve it.
Mark Gongloff
China isn't ready for a surge of infections, hospitalizations and deaths in an under-vaccinated population.
James Stavridis
Ukrainians aren't taking credit for the attacks on Russian air bases, but the message was clear: They are mad as hell and not going to take it anymore.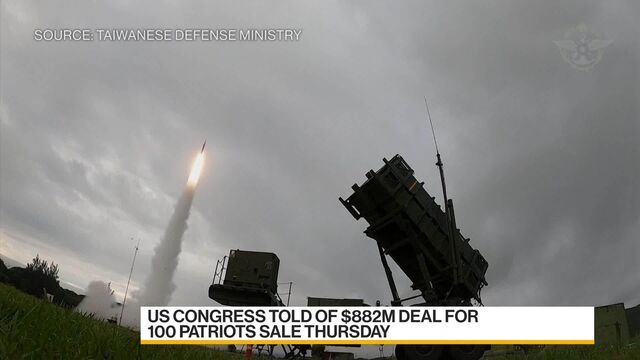 US Upgrades Taiwan Weapons Package With Newer Patriot Missiles
The US might be looking to upgrade its weapons package to Taiwan, according to a State Department notice obtained by Bloomberg. The Biden administration has proposed selling Taiwan as many as 100 of its most advanced Patriot Air-Defense Missiles. Bruce Einhorn reports on Bloomberg Television. (Source: Bloomberg)