Opinion
Jonathan Bernstein
Just wait — patiently — for the actual election results.
Eduardo Porter
The top two candidates headed to a runoff have given voters no clues about how either will revive the country's economy, perhaps because they don't have any.
Tyler Cowen
European governments may be tempted to fend off an energy crisis by risking a fiscal crisis, but both options are costly.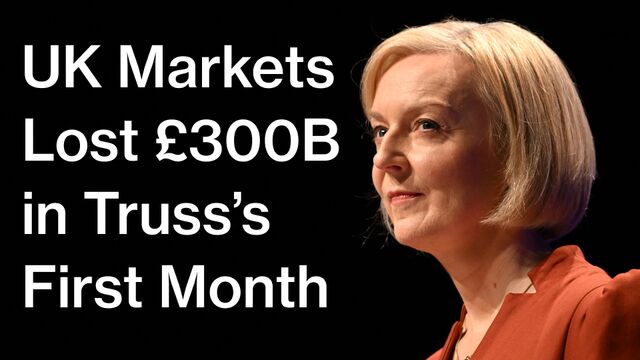 £300B Wiped From UK Markets in Truss' First Month as PM
At least £300 billion ($340 billion) has been wiped from the combined value of the UK's stock and bond markets since Liz Truss became prime minister. Unfunded tax cuts, intervention by the Bank of England and a humiliating government climbdown have raised questions over the credibility of Truss's government. Yesterday, Fitch Ratings lowered the UK's credit outlook to negative from stable, citing risk that the new premier's growth plan could increase the fiscal deficit. Joe Easton reports on Bloomberg Television. (Source: Bloomberg)