Opinion
Jonathan Bernstein
An indictment of the former president will rally the troops, but their support could fade fast.
Ben Schott
Any new New York logo was bound to ruffle feathers, but riffing on Milton Glaser's creation? Fuhgeddaboudit.
Leonid Bershidsky
The International Criminal Court just made it easier for any successor to get rid of the dictator and his shadow.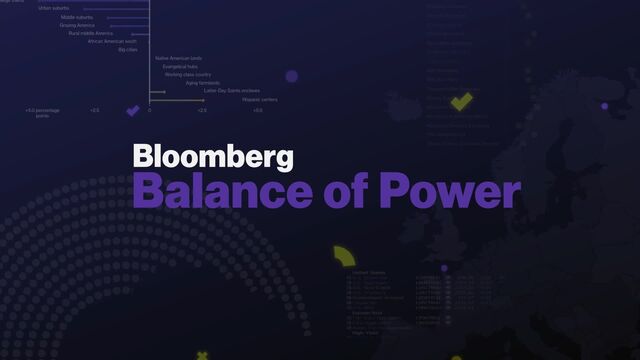 Balance of Power Full Show (03/22/2023)
On Balance of Power Wednesday March 22nd 2023, Robert Silvers, Undersecretary at the Department of Homeland Security on the administrations issues with TikTok. Senators Michael Bennet (D-CO) and Shelley Moore Capito (R-WV) on the upcoming TikTok hearing. (Source: Bloomberg)