Opinion
Leonid Bershidsky
The West's warnings about a Russian invasion of Ukraine have acquired a life of their own.
Lionel Laurent
After failed efforts to bring Putin in from the cold, France has a chance to try a more assertive approach.
Timothy L. O'Brien
The U.S. should be prepared to lock Russia out of the international financial system.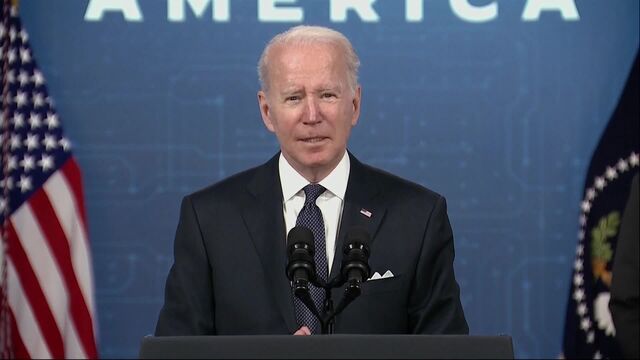 Biden Calls on Congress to Pass Chips Bill 'Right Away'
President Joe Biden urges Congress to pass legislation aimed at alleviating the semiconductor shortage in the U.S. The legislation would provide $52 billion for chip research and manufacturing. (Source: Bloomberg)