Opinion
Ramesh Ponnuru
Liberals have hoped and Republicans have feared that the politics of immigration would give Democrats the upper hand. Reality is proving different.
Andreas Kluth
Recep Tayyip Erdogan should read Tolstoy before blocking Finnish and Swedish membership in NATO.
Jonathan Bernstein
A blunt speech about racism by a president known for his empathy framed a mass killing motivated by bigotry into an attack on all Americans.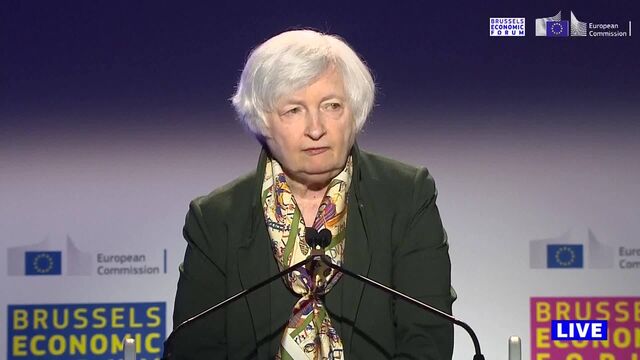 Yellen Calls for Aid to Ukraine for Rebuilding
US Treasury Secretary Janet Yellen calls for large-scale economic assistance to Ukraine in a speech in Brussels Tuesday. (Source: Bloomberg)