Opinion
Clara Ferreira Marques
Brazil's incumbent did better than anticipated in the Brazilian elections' first round on Sunday, extending a vitriolic, even violent, presidential contest. It isn't about to improve.
Joshua Green
Democrats are angry about the loss of Roe V. Wade, but are they angry enough to win in November?
Pankaj Mishra
It is now clear that the nation's exuberantly successful branding postponed a necessary reckoning with an unproductive economy.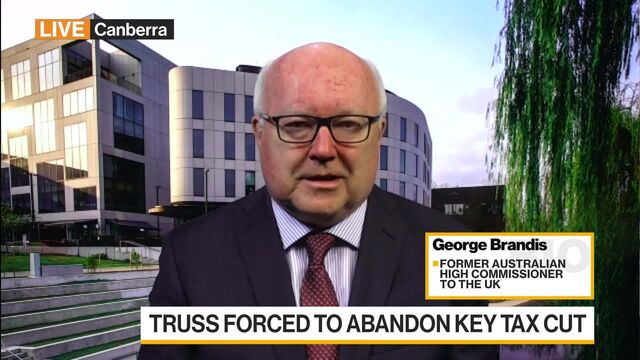 ANU's Brandis on the UK's Political, Economic Credibility
George Brandis is former Australian High Commissioner to the United Kingdom and current Professor in the Practice of National Security at the Australian National University. He discusses the political and economic situation in the UK as Prime Minister Liz Truss and Chancellor of the Exchequer Kwasi Kwarteng sxeek to restore credibility with markets. He speaks in "Bloomberg Daybreak: Aasia" with Haidi Stroud-Watts and Shery Ahn. (Source: Bloomberg)