Opinion
Jonathan Bernstein
The news media need a plan for how they will report voting results in a timely way that doesn't confuse the public.
Clive Crook
The UK's new prime minister wanted to make a fresh start for the country's economy — and then hit the ground face first.
Adrian Wooldridge
MPs aren't just worried by the basic conceit at the heart of Kwasi Kwarteng's mini-budget, but also by the inept way it's been handled.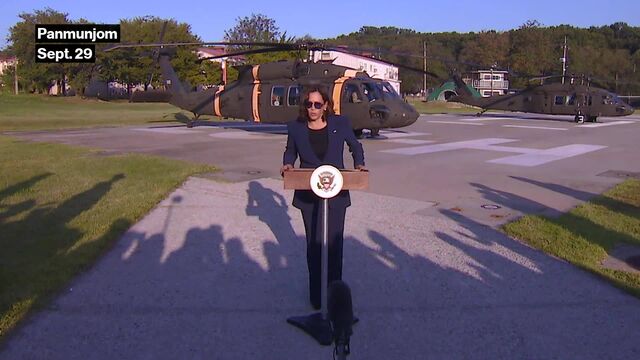 Vice President Harris: US Has Strong Alliance With North Korea
Vice President Kamala Harris visited the Demilitarized Zone dividing the Korean peninsula on Thursday as part of her trip to Asia. Speaking to reporters, she misspoke and said the US had a "strong alliance" with "the Republic of North Korea." Harris clearly meant to refer to the Republic of Korea -- South Korea's official name -- and she is hardly the only politician to commit such a slip. (Source: Bloomberg)