Opinion
Gearoid Reidy
A partisan debate over the assassinated leader's state memorial embarrasses the nation on the world stage.
Lara Williams
It turns out that Russians care about securing a better life for themselves, not a war being fought for a dictator's abstract goals.
Matthew Yglesias
Those who oppose lifting US sanctions on Venezuela owe a duty to the people fleeing deprivation and despair.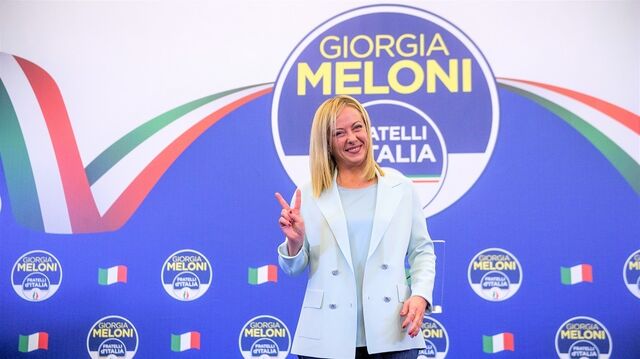 Meloni Says Italians Want Right-Wing Government
Giorgia Meloni, leader of the Brothers of Italy party, spoke in Rome after exit polls projected a clear victory for her coalition in Sunday's election, setting the stage for her to become the country's first female and first far-right prime minister since the country become a republic. Meloni's alliance includes Matteo Salvini's League and Silvio Berlusconi's Forza Italia. (Excerpts in Italian with English subtitles) (Source: Bloomberg)