Opinion
Jonathan Bernstein
This year's Republican primary contests are likely to affect general election outcomes and even the fate of US democracy. That's why they're getting all the attention.
Leonid Bershidsky
The variety of outcomes that either Russia or Ukraine could declare as a victory is matched only by the scarcity of outcomes that can last.
Pankaj Mishra
Tory leaders looking to bolster their political fortunes could be making a negotiated end to the war harder to reach.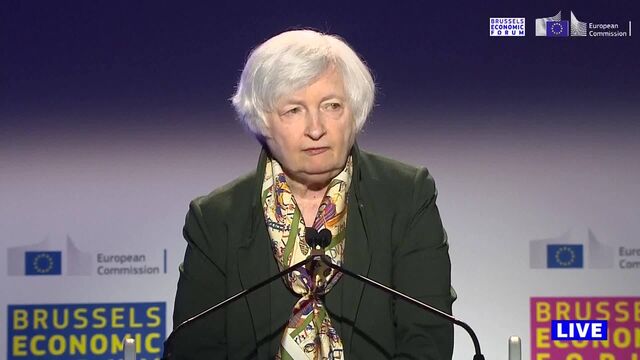 Yellen Calls for Aid to Ukraine for Rebuilding
US Treasury Secretary Janet Yellen calls for large-scale economic assistance to Ukraine in a speech in Brussels Tuesday. (Source: Bloomberg)