Opinion
Matthew Brooker
Unlike most Hong Kong business figures Jimmy Lai has refused to bend. China may have good reason to fear him.
Noah Feldman
The justices appear set to weaken Colorado's protections for gay people and, in so doing, all civil rights laws nationwide.
Gearoid Reidy
Returning visitors are discovering that it's just too cheap. The country needs to find out how to extract more value from its hospitality sector.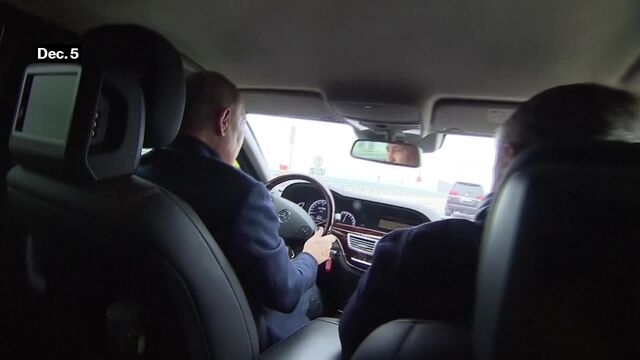 Putin Drives Across Crimea Bridge Hit by Blast
Russian President Vladimir Putin on Monday drove a Mercedes car across a bridge connecting the mainland to occupied Crimea that was seriously damaged in an explosion. He ordered a full repair to the bridge. A blast caused part of the bridge to collapse on Oct. 8. The Kremlin blamed Ukraine for the attack. Ukraine never took responsibility. Putin annexed Crimea in 2014. (Source: Bloomberg)