Opinion
Andreas Kluth
This week's police raid proves once again that the loonies and extremists are getting more dangerous everywhere.
Liam Denning
Shootings at two North Carolina substations expose the vulnerability of our electricity network, and the difficulty of maintaining reliable and equitable power supply.
Jonathan Bernstein
The party's obsession with phony scandals deters strong candidates from running and undermines lawmakers with serious policy goals.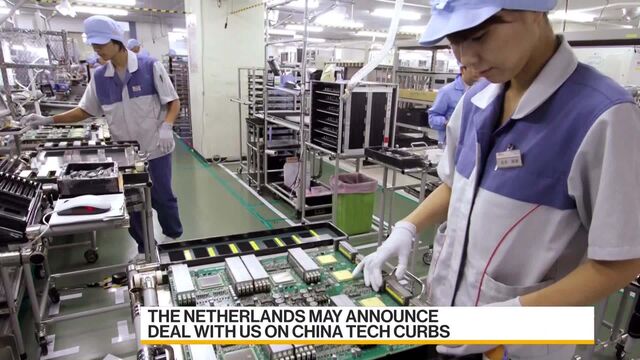 Netherlands Said to Plan Curbs of Tech Exports to China
Dutch officials are planning new controls on exports of chipmaking equipment to China, according to people familiar with the matter. The move, which would essentially codify and potentially expand its unofficial ban on some technology sales to China, is a step toward bulking up US efforts to limit Beijing's chipmaking and military ambitions. Bruce Einhorn reports on Bloomberg Television. (Source: Bloomberg)