Opinion
Andreas Kluth
Recep Tayyip Erdogan should read Tolstoy before blocking Finnish and Swedish membership in NATO.
Jonathan Bernstein
A blunt speech about racism by a president known for his empathy framed a mass killing motivated by bigotry into an attack on all Americans.
Clara Ferreira Marques
A conversation with social scientist Sydney Calkin of Queen Mary University of London on how the advent of medication abortion shifted politics and activism.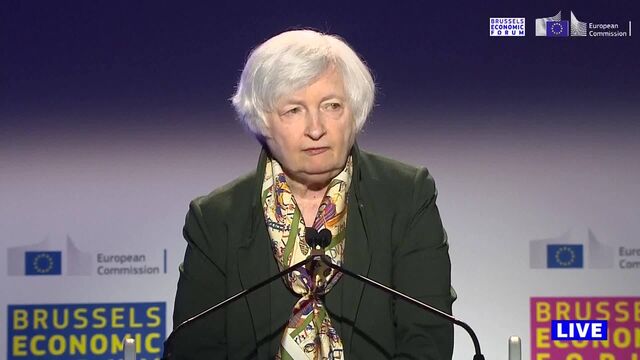 Yellen Calls for Aid to Ukraine for Rebuilding
US Treasury Secretary Janet Yellen calls for large-scale economic assistance to Ukraine in a speech in Brussels Tuesday. (Source: Bloomberg)