Opinion
Jonathan Bernstein
A bipartisan infrastructure deal and a pared-back social-policy measure will likely advance. Who wins and who loses?
Timothy L. O'Brien
The Florida governor's offer of jobs and bonuses to out-of-state police officers shows there is no outrage too great in service of his political ambition.
Peter R. Orszag
A new paper from the National Bureau of Economic Research shows that low borrowing costs disproportionately aid the top 5% of companies within each industry.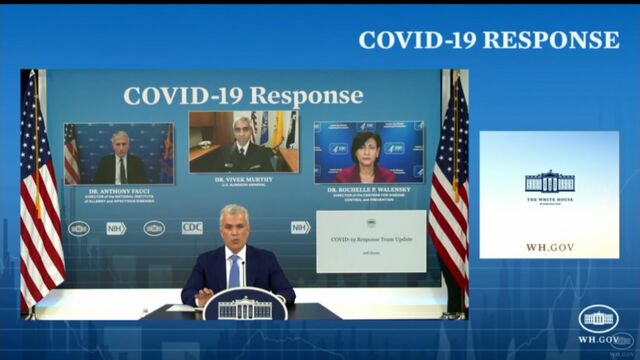 White House Ready to Bring Covid Vaccines to Kids
The White House outlined its Covid-19 plan to vaccinate younger children which would focus on smaller doses administered with smaller needles if the shots are authorized by regulators. "We will be ready to get shots in arms," President Joe Biden's Covid-19 response coordinator, Jeff Zients, said Wednesday during a White House briefing on the plan, which includes supporting vaccination by primary care doctors and in pharmacies and schools.  (Source: Bloomberg)