Opinion
Jonathan Bernstein
The case for Democrats eliminating the debt ceiling in the lame-duck session is as strong as ever.
Stuart Trow
Liz Truss's chancellor has preserved a freeze on income-tax thresholds — a decision that could cost UK taxpayers billions of pounds.
Jonathan Bernstein
The news media need a plan for how they will report voting results in a timely way that doesn't confuse the public.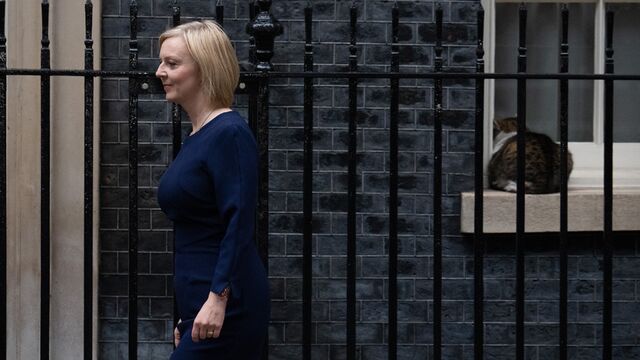 UK GDP Rebounds as Truss Holds Talks With Fiscal Watchdog
At the end of a tumultuous week for the UK, data released today showed a surprise increase in second quarter GDP, but output is still below pre-pandemic levels, making Britain the only Group of Seven nation not to have fully recovered. Today, Prime Minister Liz Truss and Chancellor of the Exchequer Kwasi Kwarteng are holding talks with the government's fiscal watchdog amid intense criticism over their unfunded tax cuts that roiled markets. Lizzy Burden reports on Bloomberg Television. (Source: Bloomberg)