Opinion
James Stavridis
A new agreement to allow the US access to more military bases will help counter China's influence and stabilize the region.
Jonathan Bernstein
Can his address portray a return to normalcy while also celebrating a raft of liberal policies?
Karl W. Smith
The real problem facing the White House and Congress is a budget deficit that is forecast to average 4.3% of GDP in coming years.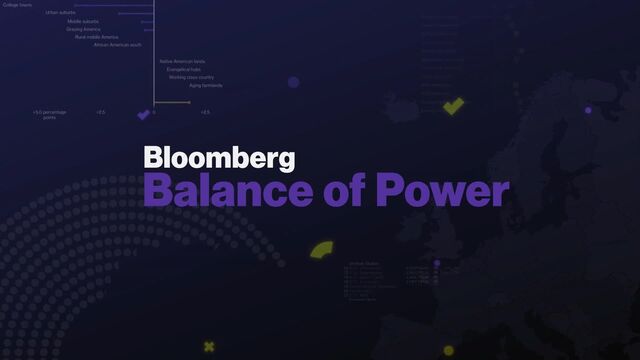 Balance of Power Full Show (02/07/2023)
Bloomberg: Balance of Power" focuses on the intersection of politics and global business. On today's show: Rep. Deborah Ross, (D) North Carolina. Rep. Michael McCaul, (R) Texas. Barbara Perry, University of Virginia Miller Center director of presidential studies. (Source: Bloomberg)