Opinion
Liam Denning
House Republicans have picked up on another peripheral issue that may be good press but will do little to boost domestic production.
Adam Minter
State officials must figure out how to optimize water supplies without compromising growth. What they decide could affect the whole country.
Timothy L. O'Brien
The most disruptive president of the modern era has set lots of wrecking balls in motion. Just ask Maggie Haberman.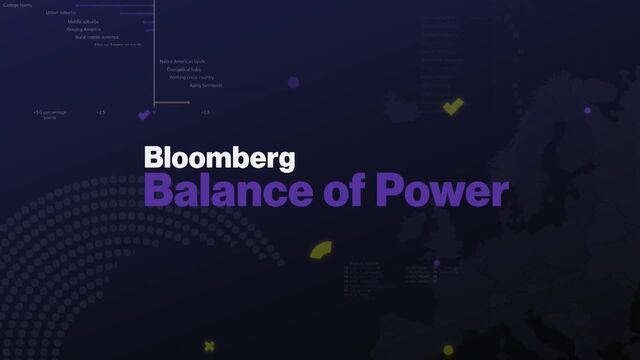 Balance of Power Full Show (01/31/2023)
Bloomberg: Balance of Power" focuses on the intersection of politics and global business. On today's show: Eurasia Group President Ian Bremmer. US House of Rep. Maria Elvira Salazar (R-FL-27). Chicago Mayor Lori Lightfoot. (Source: Bloomberg)