Opinion
Bobby Ghosh
The Abraham Accords give Emirati ruler Mohammed bin Zayed part ownership of Israel's problems with the Palestinians and Iran.
Adm James G Stavridis "Jim"
Infantry is still the "queen of the battlefield," but modern warfare demands both mechanized forces and air support.
Therese Raphael
Three years after the UK left the EU, things may be even worse.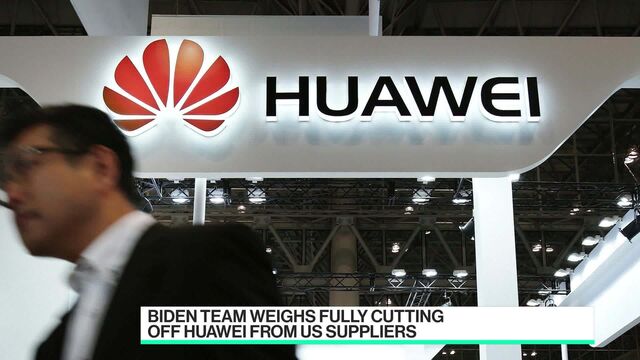 Biden Team Weighs Cutting Off Huawei From US Suppliers
Bloomberg Technology Executive Editor Tom Giles joins Caroline Hyde and Ed Ludlow to discuss the Biden administration considering cutting off Huawei from all of its American suppliers, including Intel and Qualcomm. (Source: Bloomberg)