Opinion
Javier Blas
OPEC+ is gambling with the global economy.
Therese Raphael
The UK prime minister needs to deliver far more than a competent speech to win support from her party and the public.
Eduardo Porter
Shipping asylum seekers north may garner headlines for the Republican governors of Florida and Texas, but such political stunts rest on a vast misunderstanding of immigration's true costs and benefits.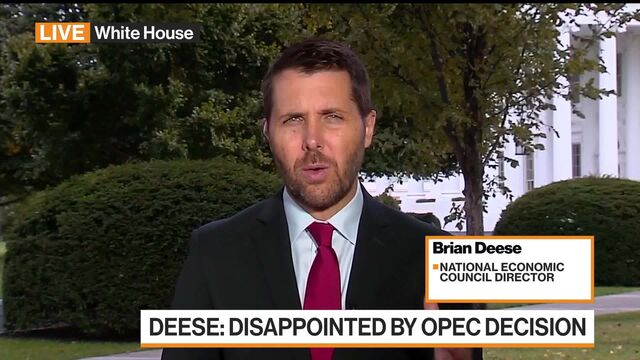 Deese: White House Disappointed by OPEC Decision
National Economic Council Director Brian Deese says President Joe Biden is disappointed by the "shortsighted" OPEC+ decision to cut oil production by two million barrels a day. Deese calls it unnecessary. He speaks on Bloomberg Television. (Source: Bloomberg)