Opinion
David A. Hopkins
Republican and Democratic women are running for office in increasing numbers, and 2024 could be the biggest year yet.
Rachel Sanderson
Southern Europe is ripe for the political disruption Meloni represents, but Italy's institutions and coalition infighting may contain her extremist policies.
Gearoid Reidy
A partisan debate over the assassinated leader's state memorial embarrasses the nation on the world stage.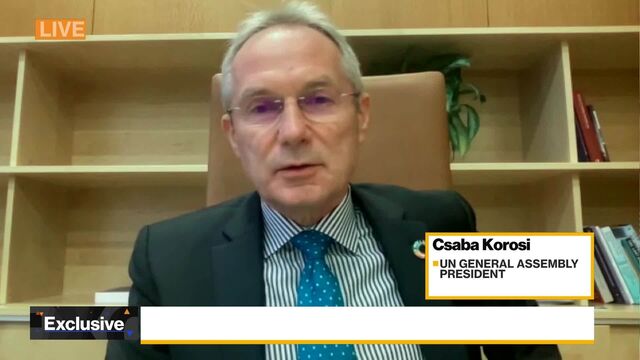 UNGA President Korosi on Geopolitical Landscape
Csaba Korosi, President at the UN General Assembly, discusses his outlook for the global geopolitical landscape as the institution's 77th Session comes to an end. He speaks with Shery Ahn and Haidi Stroud-Watts on "Bloomberg Daybreak: Australia". (Source: Bloomberg)