Opinion
Tyler Cowen
European governments may be tempted to fend off an energy crisis by risking a fiscal crisis, but both options are costly.
Martin Ivens
After 12 years in power, the Tories are not inclined to play follow the leader once again.
Adam Minter
A Q&A with Annah Lake Zhu, assistant professor at Wageningen University in the Netherlands and author of a new book on conservation, about how Western nations should be more open to China's approach to protecting endangered plants and animals.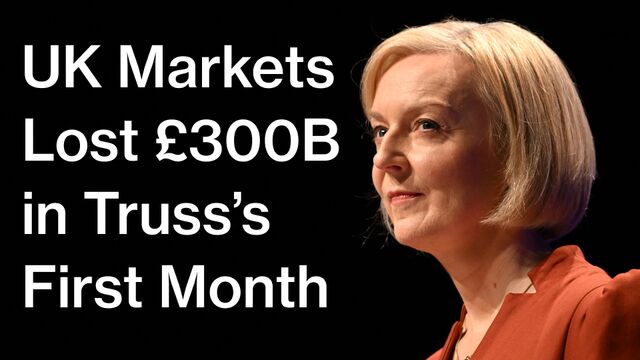 £300B Wiped From UK Markets in Truss' First Month as PM
At least £300 billion ($340 billion) has been wiped from the combined value of the UK's stock and bond markets since Liz Truss became prime minister. Unfunded tax cuts, intervention by the Bank of England and a humiliating government climbdown have raised questions over the credibility of Truss's government. Yesterday, Fitch Ratings lowered the UK's credit outlook to negative from stable, citing risk that the new premier's growth plan could increase the fiscal deficit. Joe Easton reports on Bloomberg Television. (Source: Bloomberg)