Opinion
Hal Brands
Diplomatically, economically and militarily, the US is taking competition with China seriously.
Jessica Karl
It's time for a midterm report card. Here are 10 metrics for judging the president.
Liam Denning
The Asian superpower has riled up American defense hawks, hurting prospects for meaningful cooperation on the impacts of global warming.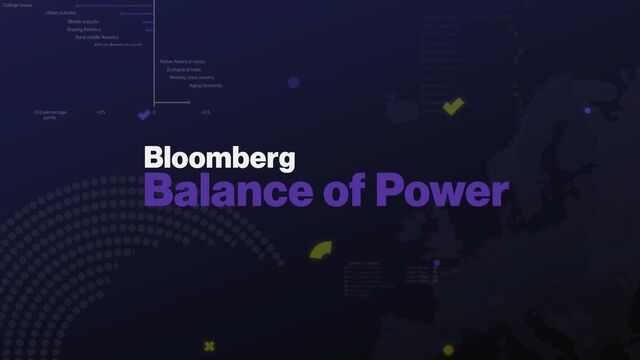 Balance of Power Full Show (02/06/2023)
"Bloomberg: Balance of Power" focuses on the intersection of politics and global business. On today's show: Former US Secretary of Defense, William Cohen. Gary Locke, former US Ambassador to China. Stanford University Lecturer and Former Deputy Secretary General of NATO Rose Gottemoeller. (Source: Bloomberg)