Opinion
David A. Hopkins
The president has had a good two years, but his policy accomplishments don't compare to those of his old boss — or LBJ, for that matter.
Bobby Ghosh
Its posture of neutrality on the war in Ukraine is wearing thin, and a naval drill with Russia is the last straw.
Clara Ferreira Marques
Nearly a year into Moscow's war in Ukraine, the limits of the partnership between Xi Jinping and Vladimir Putin are clearer. But so are the ties that bind them together.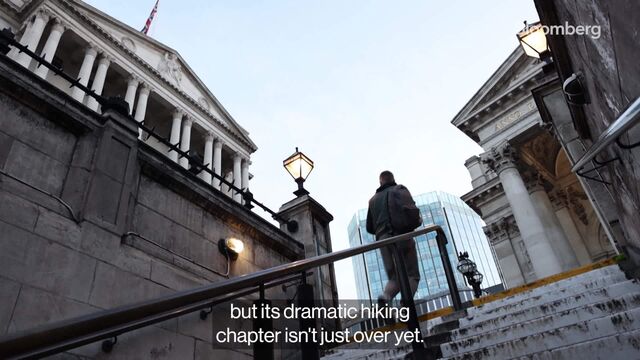 Bank of England Signals Rate Hikes Aren't Over
Britain's benchmark interest rate is now at its highest level since 2008. Will it go higher? Bloomberg's Dani Burger reports. (Source: Bloomberg)