Opinion
Adrian Wooldridge
Two books on the fall of Boris Johnson and the short reign of Liz Truss suggest the British political system is badly broken.
Jessica Karl
They're discovering the rest of the world has mostly left Covid behind, and they're not happy about it.
Hal Brands
The US has good reason to be cautious about supporting protesters, but that strategy won't work forever.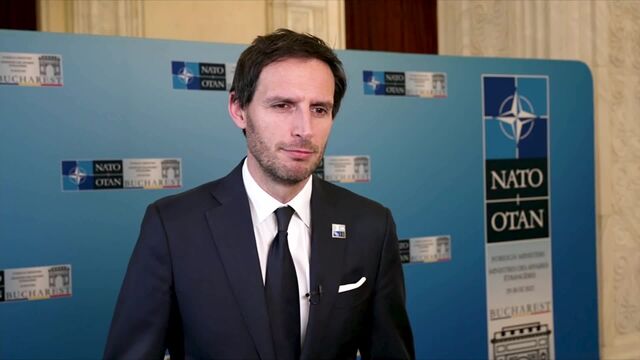 Dutch Government Calls for More Military Help to Ukraine
Dutch Foreign Minister Wopke Hoekstra urged NATO allies to boost military help to Ukraine. "The war will continue so we need to step up helping the Ukrainian army." Hoekstra also said allies must respond to what he called "horrific war crimes in Ukraine." He added: "We have to show that justice will be done, through the International Court of Justice and other measures." Hoekstra spoke with Bloomberg's Maria Tadeo on the sidelines of NATO meeting in Bucharest. (Source: Bloomberg)