Opinion
Bobby Ghosh
Does Supreme Leader Ali Khamenei dare set his attack dogs on children?
Robert A. George
Republicans wanted to invoke memories of their groundbreaking "Contract with America" but wound up emphasizing how far they've drifted from a willingness to lay out a bold new direction.
James Stavridis
The Russian leader is pushing pan-Slavic unity to keep two Balkan states out of the EU and NATO.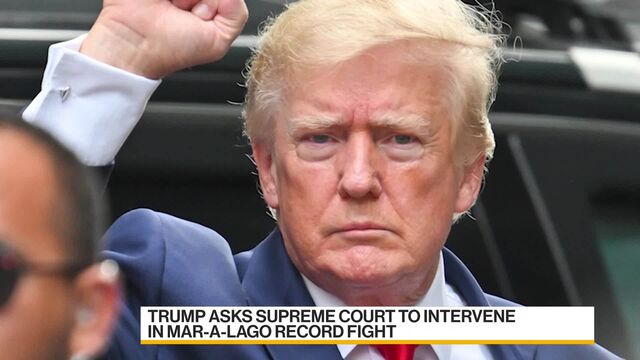 Trump Turns to Supreme Court in Documents Fight
Former President Donald Trump is asking the US Supreme Court to intervene in the fight over government papers at his Mar-a-Lago home. Jodi Schneider reports on Bloomberg Television. (Source: Bloomberg)