Opinion
Rachel Sanderson
Southern Europe is ripe for the political disruption Meloni represents, but Italy's institutions and coalition infighting may contain her extremist policies.
Gearoid Reidy
A partisan debate over the assassinated leader's state memorial embarrasses the nation on the world stage.
Lara Williams
It turns out that Russians care about securing a better life for themselves, not a war being fought for a dictator's abstract goals.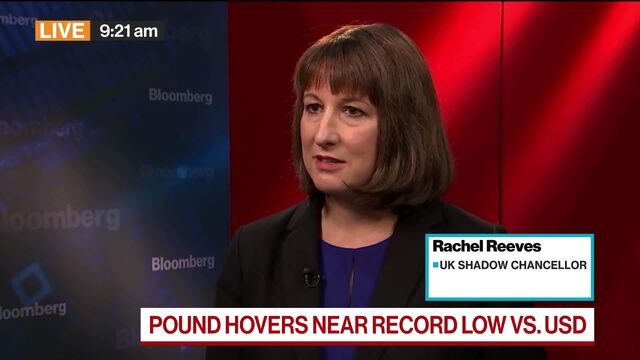 UK Shadow Chancellor Sees 'Consequences' in Tax Plan
UK Shadow Chancellor Rachel Reeves weighs in on the government's tax cut plan, calling recent comments from Chancellor of the Exchequer Kwasi Kwarteng "irresponsible and reckless." She addresses the plunge of the pound and the Labour Party's approach to economics with Lizzy Burden on "Bloomberg Surveillance Early Edition." (Source: Bloomberg)