The most important thing to know about Trevor Noah, the 31-year-old comedian named the new host of The Daily Show on Monday, is that he is extremely new at comedy. The art of comedy is, infamously, most often forged from the cauldron of decades on the road. Its entire foundation is steeped in failure; old comedians, no matter their style or viewpoint or politics, can always bond over spending years and years being booed in sad airport bars and working as the opening act for a 4-H hog show, working just to pay your rent, find your voice and, someday, maybe, catch a damned break. Comedians always enjoy the company of other comedians more than anyone else, because they're the only ones who know how truly depressing it can be, how long it takes. It's why comedians are always older than you think they are: Jon Stewart is 52, Will Ferrell is 48, Sarah Silverman is 44. There aren't many prodigies in American comedy.
Trevor Noah, now ascended to the Oval Office of liberal comedy, is a prodigy. He knows very little of the years of struggle on the road in large part because in South Africa, there is no road. (The 2011 documentary You Laugh But It's True (available for streaming on Netflix now, about him and his standup comedy, revolves around Noah putting on one of the first-ever one-man comedy shows in the nation's history in 2009.) He only started doing comedy in 2007, after working as a soap opera actor, a radio show DJ, and host of reality television programs. But he became an instant comedy star in the country, much to the chagrin of some of his older colleagues. (Several who are interviewed in the film refer to him as "arrogant" and having "not paid his dues"—comics are the same everywhere, basically.) Eight years ago–when The Daily Show was already 11 years old—Noah had never done a standup show. Now he'll be sitting in Jon Stewart's chair. It's a highly surprising outcome.
The unlikelihood of his ascension notwithstanding, Noah's talent is obvious and occasionally overwhelming. The evolution of his comedic skills occurred with stunning speed. Here is Noah in 2011, doing a joke about President Obama and how he was treated by American blacks and American whites.
https://www.youtube.com/watch?v=OGeK-Sj00XU
Now here he is two years later, on the Letterman show:
https://www.youtube.com/watch?v=IkaaEqbor5U
The difference is a bit staggering, and not only in the lightning evolution of his comedic skills. In the first clip, Noah is trying out an American persona; in the second, Noah reads cultural attitudes perfectly and, most important, sees precisely where to place himself.
The most amazing thing about this? As Noah mentions in his set, it is his first visit to New York. Less than two years ago.
There is a universality to Noah that Comedy Central surely had in mind in hiring him. As his agent puts it in You Laugh But It's True, "Americans are going to love him, because to them, he will be everyman. They will say, 'he is ours.'"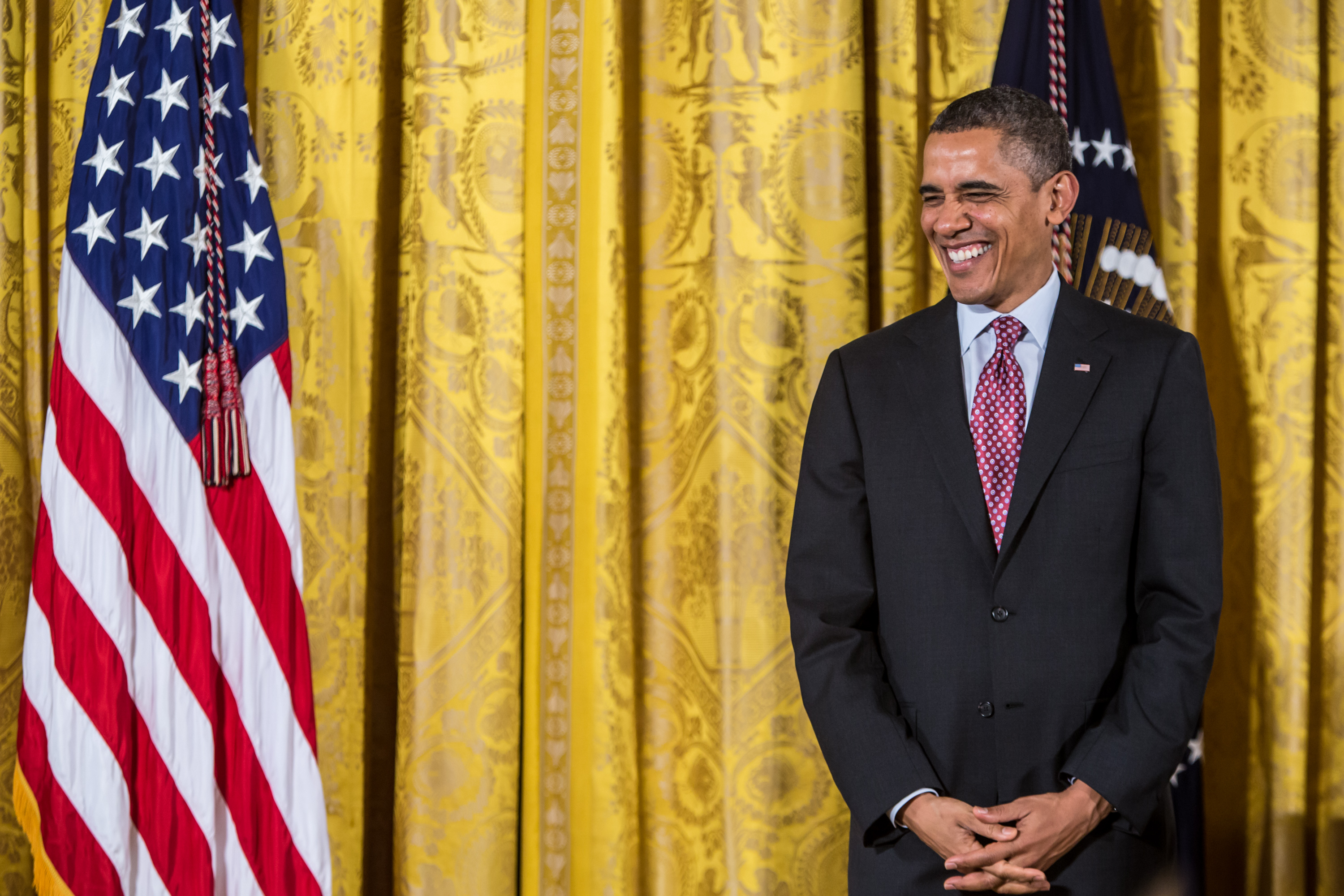 If that sounds familiar, well, the similarities between Obama and Noah are undeniable, particularly in cultural upbringing. Like Obama, Noah was raised by mixed-race parents, his mother a black South African and his father is a white German of Swiss decent. (His parents briefly lived together—his mother was jailed for a short time for the relationship, which took place during Apartheid–and in the film, Noah talks about his mother having to pretend she was the maid every time she left their downtown Johannesburg apartment.)
Noah explains that in South Africa, "colored" is the word we use for "mixed-race"–there's a very funny bit when he tries to explain this nomenclature to a British comedian, who keeps getting offended on Noah's behalf–and that "colored" people were so rare that no one believed he and his darker brother could possibly be related.
And like Obama, Noah says that this displacement left him somewhat rudderless and searching, fitting in everywhere and nowhere. "I grew up in a country where I look like a certain group of people, but I'm not like them, I didn't grow up like them," he says. "But the people I did grow up like, I don't look like them." It has led, like Obama, to an ability to blend in and serve as a projection for people, be the person people believe him to be. As his agent puts it, "For the first time, we have a comedian who is not stuck by a race or an ethnic group. He can be whatever people want."
Noah has poured this into his comedy, appearing only three times on The Daily Show before the announcement, all of which in the show's signature arch tone. The most popular bit this morning has featured Noah contrasting race relations in Africa and in the United States and also playing off (a very game and funny) Stewart standing in for the average American who in fact knows nothing about Africa whatsoever. (The best bit features Noah pointing out how South Africa had no Ebola cases but he went ahead and risked it by flying to the United States anyway.) But in the film, what's more impressive is how immediately he's able to do characterizations, jumping from a Southern belle to a street-wise youth to an elderly grandmother to an angry, distant German father figure seemingly not far from his own. The comic talent is just wafting off of him.
In his Daily Show appearances, he's in a suit, and playing the Daily Show sarcastic commentator game, arch and removed. But in the movie, he is what he actually is: A kid. He's nervous and cocky and a little callow and disrespectful (at one point he takes out his phone and starts texting in the middle of a question like a distracted teenager) and bustling with energy and also a little embarrassed and even a little shy. He is not constantly mugging to the camera either: He understands what he stands for in South Africa, and he accepts the admiration he receives walking through the streets of Johannesburg like Jay-Z walking through Brooklyn. He is new here, but he is definitely not new there. He has been their hope for a long, long time.
And now he has perhaps the most coveted job in American comedy. It's too soon to tell how he'll handle the trickier parts of the job, the non-comedy stuff you have to do, the sparring with Fox News, the interviewing of celebrities, being the public face of an American comedy institution. It may take a while to fully catch up on all the American comedy vocabulary it takes to host a nightly television comedy show. (He speaks six languages already, so it shouldn't take that long.) It is a risky choice for Comedy Central, to pick someone who not only has little familiarity to American audiences but, in fact, has little actual performing experience in the United States. But you can always get experience. What you need to have in the first place is talent. Watching Noah's standup and the documentary made about his life when he 25 years old, it's obvious: Noah has talent streaming out of his ears. Prodigies always do. Now comes the hard part.