Tories Must Knock on Every Voter's Door to Win, U.K.'s May Says
by
Prime minister warns parliamentary candidates of complacency

Polls were wrong on Brexit and could be wrong again, May says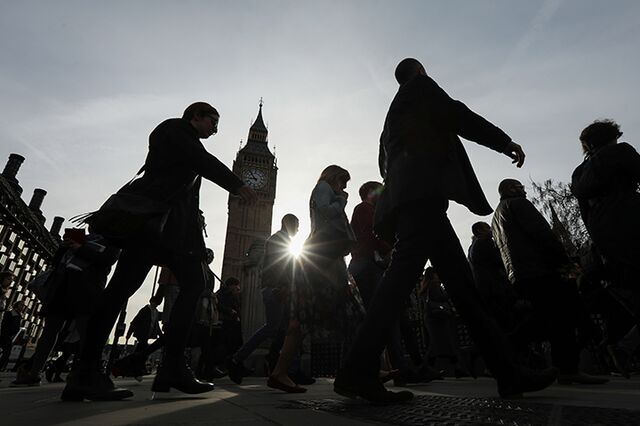 U.K. Prime Minister Theresa May will order her Conservatives to forget last week's triumph in local elections and to renew their efforts to work "flat out" for "every vote" in Britain's national campaign.
Speaking to Tory candidates standing for Parliament in London and southeast England, May will warn that complacency is a risk to their chances of being elected as lawmakers on June 8, and urge them to leave "no door unknocked-on" in the search for votes.

Opinion polls giving May's Tories a lead of almost 20 points over their main rivals, the Labour Party, could be wrong because U.K. surveys were misleading in earlier elections, she will say, according to emailed extracts of her speech.
"The local elections are now behind us. It's time to focus on this crucial general election campaign -- and we can take absolutely nothing for granted," May will tell the event on Monday. "It is only by working flat-out, every day, from now to 8 June that we can gain the trust of the British people and earn their support on polling day."
May has called an election in an effort to bolster her position before embarking on negotiations to exit the European Union. By holding a vote this year, she'll avoid the pressure of a looming election when the Brexit talks are reaching their conclusion in 2019.
Tory strategists have expressed concern that voters won't bother turning out for May next month because the Conservatives are so far ahead. The Tories won hundreds of local council seats and a projected national vote share of 38 percent to Labour's 27 percent in last week's elections, according to the BBC.
On Monday, the premier will urge her candidates to "carry our message to every door, on every street" so they can "speak directly to voters and listen to their concerns." 
May's opponents have criticized her for refusing to take part in television debates with other party leaders, while her own media campaign has been tightly controlled, with few on-camera events involving unplanned encounters with the public.
Before it's here, it's on the Bloomberg Terminal.
LEARN MORE