U.K's May Says Every Single Vote Will Count in Speech in Wales
Tim Ross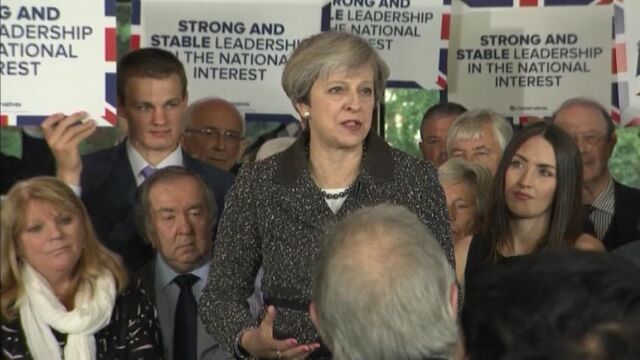 U.K. Prime Minister Theresa May said every vote will count in the June 8 general election as she pushed her promise of strength and stability in a speech in Wales.
Contrasting her plan for Britain with a threat of "weakness" and "chaos" under Jeremy Corbyn, leader of the opposition Labour Party, May told activists not to believe polls that put her more than 20 points ahead.
"Make no mistake. It could happen. Remember the opinion polls were wrong in the 2015 general election. They were wrong in the referendum last year," May said in a speech in Bridgend. "We will be out there working for every single vote because this is an election in which every single vote counts."
The very fact May made a high-profile campaign stop on Tuesday in South Wales, in a seat Labour has held for the past 30 years, shows she's confident of her prospects for the election.
Before it's here, it's on the Bloomberg Terminal.
LEARN MORE