Masters in Politics Podcast
Carson Says Trump Doesn't Need to Apologize for Putin Praise
by and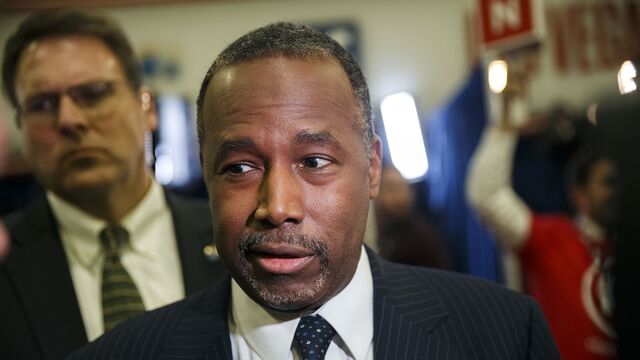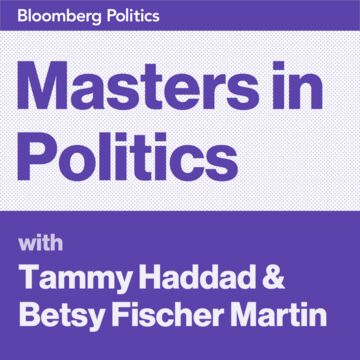 Ben Carson has some more advice for Donald Trump. 
In the same week that he told CNN that it would be "a good idea" for Trump to apologize for his past statements questioning whether President Obama was born in the United States, Carson says Trump should not seek forgiveness for saying Russia's Vladimir Putin was a better leader than Obama. 
"No, he doesn't need to apologize for that, He's stating his opinion," Carson told Bloomberg Politics' Masters in Politics podcast. "He's saying that Putin is looked upon in his country with a great deal more respect than Obama is in this country. I don't know that he's saying that he agrees with everything that Putin does, he's just making an observation."
During Wednesday's Commander-in-Chief forum, Trump was asked by NBC's Matt Lauer whether he was comfortable praising and being praised by the former KGB agent turned president of Russia. 
"If he says great things about me, I'm going to say great things about him," Trump responded. "Certainly in that system, he's been a leader, far more than our president has been."
Carson, like many Republicans, sought to contextualize Trump's remarks. 
"I don't think he admires his tactics and the brutality and all of those things," Carson said. "I think what he is saying is that compared to Barack Obama he tends to be more aggressive, more assertive, and more of a leader, and therefore gains more respect in his country, which is very different from what is portrayed."
In the second half of the podcast, Clinton Foundation chief communications officer Craig Minassian relays how the steady criticism of the foundation has effected former President Bill Clinton.
"It does get under his skin to the point of people not appreciating what the goal of the foundation is, which is to help people," Minassian said. 
Before it's here, it's on the Bloomberg Terminal.
LEARN MORE