U.S. ELECTION WRAP: Trump Nemesis Cruz Faces Pressure to Endorse
When Ted Cruz takes the stage tonight in Cleveland, what will he say about nominee Donald Trump?
by , , , and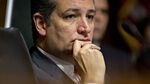 Sen. Ted Cruz speaks to the Republican National Convention tonight after months of bitter feuding with Donald Trump, setting the stage for a theatrical endorsement—or telling silence.
The convention hall in Cleveland will go "wild" if the Texas senator uses his prime-time speech to back Trump, former House Speaker Newt Gingrich told CNN. "To come in here and not be for Donald Trump would be a little silly"
But Cruz may have other matters in mind, like 2020

The 45-year-old, Ivy League-educated lawyer who emerged as Trump's major GOP rival in this year's race already has an operation in place that his team hopes will propel him into the next presidential campaign—presuming a Trump loss in November, Bloomberg's Sasha Issenberg and Steven Yaccino reported

Since ending his campaign in early May, Cruz has mostly steered clear of discussing Trump, whom he has yet to endorse

A key question now, according to Issenberg and Yaccino, is whether someone who thinks of himself as the leader of the GOP's conservative movement sees more danger in associating with Trump, or in actively backing him

New Jersey Governor Chris Christie, also vanquished by Trump in the GOP race, weighed in during a CNN interview today, saying he hopes Cruz "gets up there tonight to speak at the convention and keeps his word and endorses," referring to the pledge all the major Republican candidates signed to back the eventual nominee

"He should," Christie continued. "Especially given the way he was kissing Donald's rear end for the first six months of the campaign"

An unidentified person familiar with Cruz's speech told CNN the GOP senator isn't expected to endorse Trump tonight

People close to the Cruz camp hope the speech doesn't turn off the nominee's enthusiasts, even if Cruz doesn't utter the businessman's name

Cruz spokespeople declined to comment: CNN

Click here to get the U.S. Election Wrap by e-mail every afternoon

ENDORSEMENTS
While Cruz's endorsement is an open question, House Speaker Paul Ryan urged Ohio delegates who backed home-state Governor John Kasich to get on board with Trump, Bloomberg's Mark Niquette reported

The general election is like Big Ten football: If another team in that conference other than yours goes to the Rose Bowl, you cheer for that team, Wisconsinite Ryan, who addressed the convention last night, told the Ohioans
Ohio delegates cast their 66 votes in yesterday's nomination roll call for Kasich, who won the state's primary and has declined to endorse Trump for being too divisive; the Ohio governor is attending events outside of the convention while not participating in it

The "least" Kasich could have done is show up at the GOP gathering on opening night to welcome attendees to his state, Gingrich, a Trump supporter and adviser, told CNN
Members of the Bush family also should have shown up, given how "good" the GOP has been to them: Gingrich

"I think they are being silly," Gingrich said in reference to the no-shows

Hillary Clinton won the backing of the Hispanic Chamber of Commerce, the first presidential endorsement in the group's 38-year history

TRUMP JR.
Donald J. Trump Jr.'s convention speech last night prompted GOP pollster Frank Luntz to declare "a star is born"

In a focus group of undecided voters led by Luntz on Fox News' "Hannity," one man said Trump should take lessons from his son because he "didn't tear anybody down"; another called Jr. "down to earth"

The speech touched on his father's "track record of accomplishing the impossible"

Democratic strategist David Axelrod said people he respects had a positive reaction to Trump Jr., "responding to his powerful speech as meaningful validation of his dad"

Trump Jr. announced New York's vote yesterday during the state roll call, with that tally giving his father the 1,237 delegates needed to claim the nomination
As far as his own future, Donald Trump's oldest child told a Wall Street Journal breakfast in Cleveland he may consider a political run once his kids are out of school

Trump Jr. has five children with wife Vanessa Haydon, all under age 10

SPEECH BROUHAHA
The Melania Trump speech controversy remained in the news as her speechwriter, Meredith McIver, copped to the mistake that sparked plagiarism charges

"I apologize for the confusion and hysteria my mistake has caused," McIver said in a statement released minutes after Donald Trump complained on Twitter about unfair media treatment surrounding the issue—while saying the publicity was still to his benefit, Bloomberg's Jennifer Jacobs reported
McIver said she offered her resignation to the Trump family, which was rejected
Read the full story here

MORE CONVENTION
Ben Carson, another Trump rival for the GOP nomination, deviated last night from his prepared remarks to the convention, pontificating on religion and tying Clinton to the teachings of Lucifer

Citing Clinton's senior thesis on activist Saul Alinsky, who identified Lucifer as "the first radical" in the dedication page of his book "Rules for Radicals," Carson asked: "Are we willing to elect someone as president who has as their role model somebody who acknowledges Lucifer?"

Carson told CNN there's a logical link between Clinton's beliefs at the time of her thesis and her role now in advocating "the killing of babies" and "the dissolution of the traditional family"
With two GOP convention nights down and two to go, Trump hasn't fully taken advantage of the occasion, Bloomberg's Michael Bender wrote

The convention unfolding around the former reality TV host has yet to provide a clear answer as to what his nomination means for the party that has lost the popular vote in five of the past six national elections, and fallen short of signaling what direction his campaign will take into the final months of the election, according to Bender

Tonight's convention theme is "Make America First Again;" along with Cruz, speakers include another of Trump's sons, Eric, Senator Marco Rubio, Continental Resources founder Harold Hamm, Wisconsin Governor Scott Walker, Newt Gingrich and Trump's running mate, Indiana Governor Mike Pence

See full RNC schedule here

CLINTON ON TRIAL?
New Jersey Governor Chris Christie last night led the convention audience in a call-and-response over whether Clinton was "guilty or not guilty?" of a variety of offenses

The crowd periodically chanted "lock her up"

The Clinton camp compared the speech to a "witch trial"

"They were barely one step removed from screaming 'burn her at the stake,'" spokeswoman Christina Reynolds wrote in an e-mail to supporters
The New York Times fact-checked the speech and determined Christie didn't necessarily provide false facts, but "selective" ones

On Libya, terrorism, Syria, Iran, Russia, Cuba and her private e-mail server, NYT found Christie wasn't wrong, but often ignored "exculpatory evidence"

DEBATES
Libertarian presidential nominee Gary Johnson may get chance to debate Clinton and Trump, Syracuse.com reported

If the former New Mexico governor polls at least 15% in five national public opinion polls before the first presidential debate, he'll be eligible to appear on stage with the Democratic and Republican nominees
In recent CNN/ORC poll, Johnson was at 13% in four-way matchup with Clinton (who had 42%) Trump (37%), and Green Party candidate Jill Stein (5%)



ADVERTISING
The National Republican Senatorial Committee released a video Tuesday critiquing Democratic Senate candidates for "the many flaws" they share with Clinton, "their toxic standard-bearer"

ETC
The Rock and Roll Hall of Fame in Cleveland is featuring an exhibit on politicians vs. musicians after the rock band Queen objected to Trump's campaign use of "We Are The Champions"

Exhibit starts with Bruce Springsteen, who in 1984 questioned Ronald Reagan's plans to use "Born in the U.S.A."
In 1988, Bobby McFerrin objected to George H.W. Bush playing "Don't Worry, Be Happy"
In 2000, Sting asked Al Gore not to play "Brand New Day"
"And no one has had more challenges with using artists' music than Donald Trump," the museum said in a statement
Other artists who have asked Trump to stop playing various tunes include Neil Young, Allee Willis, Steven Tyler of Aerosmith and R.E.M., according to the museum

CONGRESSIONAL RACES
AZ-SEN: Arizona Grassroots Action PAC, which backs re-election of GOP Sen. John McCain, reported spending an additional $200k against ex-state Sen. Kelli Ward, his opponent in Aug. 30 primary

The super-PAC, whose donors include Ron Perelman and Hank Greenberg, has spent more than $1.3m against Ward
GOP primary winner will face Democratic Rep. Ann Kirkpatrick
FL-SEN: Democratic Rep. Patrick Murphy's campaign released TV ad featuring Obama, who calls Murphy "strong progressive" on issues including Social Security, abortion rights, guns
"I count on Patrick Murphy; you can too," says Obama, who previously endorsed him over Democratic Rep. Alan Grayson in Aug. 30 primary
Sen. Marco Rubio, developer Carlos Beruff competing in GOP primary

NC-SEN: GOP Sen. Richard Burr said third term he's seeking in Nov. would be his last, Charlotte Observer reported

Burr opposed by Democrat Deborah Ross, former state legislator, in state that voted Republican for president by 2 ppts in 2012
Cook Political Report rates race as "Lean" Republican

NH-SEN: GOP Sen. Kelly Ayotte's campaign released TV ad featuring senior citizens defending her against attacks from Democratic Gov. Maggie Hassan's campaign on Medicare policy

Ad spotlights three bipartisan, Ayotte-backed bills intended to improve home health services for Medicare beneficiaries, repeal outpatient rehabilitation therapy caps, authorize coverage of home infusion-therapy services
Democrats have criticized Ayotte for supporting budget blueprints written by House Speaker Paul Ryan that call for changing Medicare

PA-SEN: Democrat Katie McGinty's first TV ad highlights her upbringing as one of 10 children of police officer and restaurant hostess

Ad says she'll bring "a different point of view to the U.S. Senate" and put "middle-class families ahead of Wall Street"
McGinty, ex-chief of staff to Democratic Gov. Tom Wolf, challenging GOP Sen. Pat Toomey
League of Conservation Voters and EDF Action released TV ad linking Toomey to "big oil polluters and millionaires," citing hid March 2012 vote against legislation to repeal tax breaks for big oil companies

GA-03: ESAFund, conservative super-PAC, released TV ad saying state Sen. Mike Crane was "out of line" for his controversial comments opposing no-knock warrants by police

"You come to my house, kick down my door, if I have an opportunity, I will shoot you dead," Crane said in Feb., drawing criticism from vice president of Georgia Fraternal Order of Police
Crane said in candidate debate in May that he's "great supporter of law enforcement," wasn't advocating violence against anyone who didn't threaten his family
Winner of July 26 runoff between Crane and dentist Drew Ferguson strongly favored to succeed retiring GOP Rep. Lynn Westmoreland
ESAFund's donors include Home Depot co-founder Bernard Marcus, who gave $500k last month
Texas Sen. Ted Cruz will campaign with Crane July 22, Ledger-Enquirer reported

KS-01: House Liberty Project Super-PAC reported spending $38k to produce and air ad opposing physician Roger Marshall in Aug. 2 Republican primary vs. Rep. Tim Huelskamp, per FEC filing

Ad part of what group says will be "six-figure buy"
House Liberty Project created last month by former aides/consultants to Rep. Justin Amash of Mich. member of conservative anti-establishment House Freedom Caucus with Huelskamp

NH-01: GOP Rep. Frank Guinta and primary challenger Rich Ashooh "drew dividing lines" on Trump and gun laws in their first debate, Associated Press reported

Ashooh said he'd focus on his own campaign; Guinta said his rival needs to be "a team player" for GOP ticket led by Trump
Primary is Sept. 13; Democratic ex-Rep. Carol Shea-Porter seeking to reclaim politically competitive district that includes Manchester and Rochester

TN-08: Republican David Kustoff's campaign released TV ad saying Washington needs leader "who believes in law and order"

Ad shows footage of aftermath of attacks in Nice, France, images of Obama and Clinton as narrator refers to "corrupt politicians"
Kustoff, former federal prosecutor, among 13 Republicans in Aug. 4 primary seeking strongly Republican western district of retiring GOP Rep. Steve Fincher
Before it's here, it's on the Bloomberg Terminal.
LEARN MORE