As Chris Christie Seeks National Role, New Jersey Won't Go Away
by and
Two Christie appointees charged in corruption investigation

Probe heats up as governor leads Trump transition planning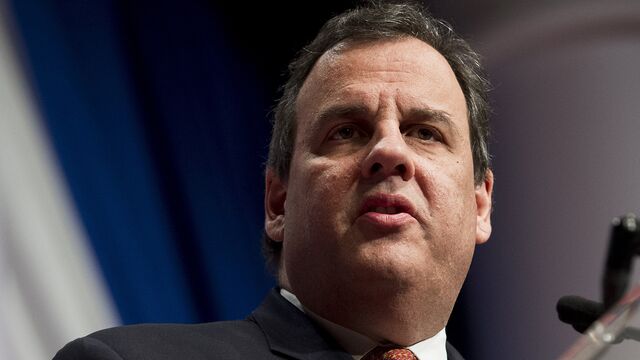 Governor Chris Christie of New Jersey, who's captured his share of the spotlight lately as a top adviser to Donald Trump, just got pulled back into his home state's political mire.
One of the governor's closest political allies, David Samson, pleaded guilty Thursday to accepting a bribe from United Airlines, and Christie's onetime transportation commissioner, Jamie Fox, was charged with conspiring to commit bribery for his suspected role in the same scheme when he was a United lobbyist.
While Christie hasn't been accused of wrongdoing, the criminal actions underscore an old-fashioned political lesson -- choose your friends carefully -- at a precarious moment for Christie's Republican Party as it prepares for its presidential nominating convention next week.
"They both should have known better. They both did know better," Paul Fishman, the U.S. attorney for New Jersey, said of Samson and Fox at a news conference on Thursday.
To read about the charges against David Samson and Jamie Fox, click here.
Fishman said that Christie played no role in arranging Samson's flight. But when asked whether the governor knew about the flight before it was ended in 2014, Fishman wouldn't comment.
Samson, 76, admitted to using his official influence to persuade United to restart an unprofitable flight to an airport near his weekend house -- a route that would become known as "the chairman's flight." Word of that arrangement led to the ouster of United's chief executive officer and widened a circle of scandals in New Jersey that has led to charges against three other Christie allies and sent the governor's approval ratings to an all-time low.
Christie and Samson have an important credential in common. Samson was Christie's so-called transition chairman -- a political insider who helps plan a new administration and often lands a plum post if his candidate wins. Now, Christie is the transition chief for Trump.
After Christie was elected governor in 2009, he appointed Samson to oversee the multibillion-dollar assortment of roads, railways and airports that fall under the Port Authority of New York and New Jersey. Christie, as Trump's transition chief, is a favorite to take a cabinet post and was seen as a short-list candidate to be Trump's running mate. 
Trump's Pick
Samson's guilty plea, in a case overseen by Fishman, a Democrat, emerges a day before Trump plans to name his running mate in New York. 
Brian Murray, a spokesman for Christie, declined to immediately comment on Samson's plea or how it might affect the governor's work with Trump. Trump's spokeswoman, Hope Hicks, didn't immediately return an e-mail seeking comment.
Fox's lawyer, Michael Critchley, said that any arrangement between Samson and United managers had been vetted and was appropriate.
Before it's here, it's on the Bloomberg Terminal.
LEARN MORE