Intel CEO Says He Canceled Trump Event When It Became Fundraiser
by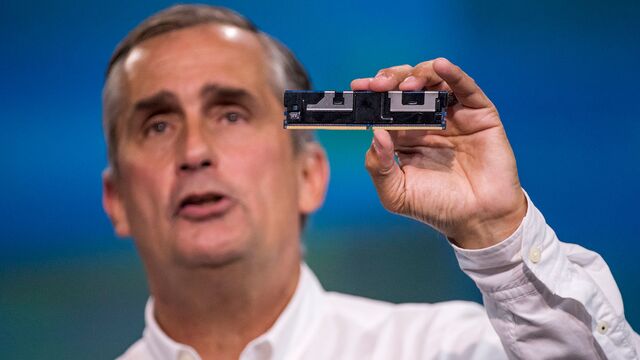 Intel Corp. Chief Executive Officer Brian Krzanich said he canceled an event last month with likely Republican presidential nominee Donald Trump when what was planned as a discussion became a campaign fundraiser.
Krzanich said he'd originally scheduled a gathering at his home to discuss issues important to Intel and himself with Trump.
"It turned into a fundraiser, which is when we backed out," Krzanich said Tuesday at the Fortune Brainstorm Tech conference in Aspen, Colorado. "It was supposed to be a conversation about issues."
Hope Hicks, a spokeswoman for Trump's campaign, didn't immediately respond to a message seeking comment. In June, Hicks said the event was canceled because of a scheduling conflict.
Krzanich called off the event, which was to be held at his home in California in June, after the semiconductor maker received an inquiry about it from the New York Times, people familiar with the situation said at the time.
Intel's CEO responded to reports about the event at the time with a Tweet saying he wouldn't endorse any presidential candidate and intended to engage with the campaigns of both major parties. He repeated that stance again Tuesday at the conference, saying the technology industry should support issues such as diversity, strengthening U.S. manufacturing and a more competitive tax rate.
Krzanich said his company is moving toward its publicly stated goals of making the chipmaker's workforce more representative of the U.S. population, although progress to the 2020 goal is "not as far as we'd like but we're far enough."
Before it's here, it's on the Bloomberg Terminal.
LEARN MORE