Biden Said to Plan Defense of Obama on Trade, Rebutting Trump
by
Obama has aggressively enforced trade deals, Biden will say

Vice president seeks to mend divisions in Democratic Party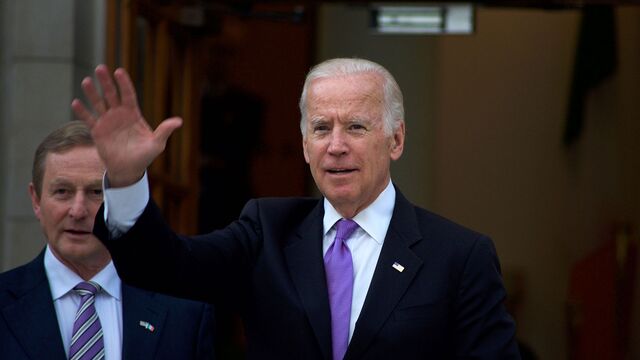 Vice President Joe Biden plans to defend President Barack Obama's record on trade, rebutting claims by Donald Trump that Democrats haven't protected workers from foreign competitors and seeking to mend divisions in his party over the wisdom of trade deals.
Biden plans to describe the administration's enforcement of trade agreements in a July 13 speech in San Diego, a senior adviser to the vice president said. He will campaign on Friday with the presumptive Democratic nominee, Hillary Clinton, who has criticized the centerpiece of Obama's trade agenda, the Trans-Pacific Partnership, as she has fought off a challenge from Vermont Senator Bernie Sanders, an opponent of the deal.
The White House says that opponents of Obama's trade policies and the TPP, a 12-nation deal with Pacific Rim nations, overlook his record defending the U.S. against unfair trade practices by foreign competitors. In San Diego, home to a major port, Biden will argue that the Obama administration has brought more trade enforcement cases before the World Trade Organization than any other member: 21, including 12 against China, the adviser said.
Obama also brought the first labor-rights case under a free-trade agreement; enforced 325 anti-dumping and countervailing duty orders, many on Chinese-produced steel; and attached enforcement mechanisms to trade expansions, the adviser said. Biden is making his first appearance on behalf of Clinton's campaign Friday in Scranton, Pennsylvania, an area where steelworkers and organized labor are important Democratic constituencies.
While the Trans-Pacific Partnership isn't the focus of Biden's speech, it is an inescapable backdrop. The deal has been robustly defended by Biden as a boost to agriculture and digital trade and as a key counterbalance to China's rising economic influence in Asia. It has yet to be ratified by Congress and its fate may not be decided until after Obama leaves office.
Clinton, who helped negotiate the deal as Obama's secretary of state and previously praised it, came out against it last year as she campaigned in primaries, under pressure from organized labor. Sanders has been one of the most outspoken Democratic opponents of the deal, and is seeking to block action on it this year.
Sanders is expected to endorse Clinton in the coming days.
Trump, the presumptive Republican presidential nominee whose clothing brand has included products manufactured in China and other low-wage countries, recently called the Trans-Pacific Partnership a "rape of our country," charging it would send jobs overseas and sacrifice U.S. sovereignty.
Before it's here, it's on the Bloomberg Terminal.
LEARN MORE