Veepstakes
RNC Seeks Records on Possible Clinton Picks Including Warren, Becerra
The list shows how Republicans are spending time and money as they wait for Clinton to announce her choice.
by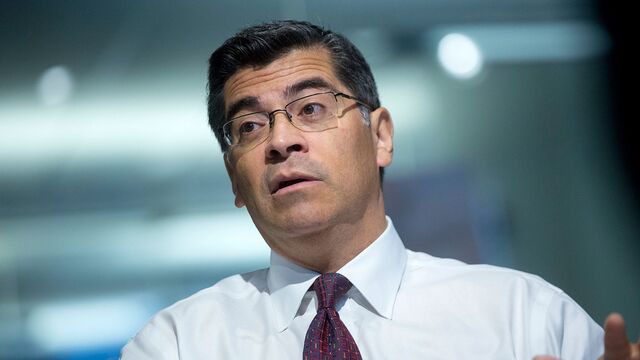 The Republican National Committee said its yearlong research probe on Hillary Clinton's potential running mates spans nine federal agencies and includes Senator Elizabeth Warren, Representative Xavier Becerra, and four other top Democrats.
Over the last year, the RNC has filed 27 requests to the agencies under the Freedom of Information Act for records on these Democrats, whom it sees as Clinton's most likely choices, according to a list shared by the committee.
QuickTake American Political Jargon
In addition to the Senate Banking panel member from Massachusetts and the House Democratic Caucus chairman from California, the committee said it is looking at Virginia Senator Tim Kaine, Ohio Senator Sherrod Brown, Secretary of Housing and Urban Development Julian Castro, and Secretary of Labor Tom Perez.
The list is likely familiar to those following the Democratic veepstakes closely, but reveals how Republicans are spending time and money as they wait for Clinton, the first woman to become presumptive presidential nominee of a major U.S. party, to announce her pick.
Recent public speculation has focused on Warren and on Kaine, a former governor of a battleground state now led by Clinton friend Terry McAuliffe. Warren's advocacy for tighter Wall Street regulations appeals to many progressive Democrats, and on Monday, Clinton appeared in Ohio with Warren as they slammed presumptive Republican nominee Donald Trump. 
More than half of the FOIA requests date from June, suggesting an effort that is ramping up as the parties' national conventions draw nearer. Agencies included the Treasury Department, the Consumer Financial Protection Bureau, the Labor Department, the National Labor Relations Board, the office of the U.S. Trade Representative, and the Departments of Housing and Urban Development, Homeland Security, Health and Human Services, and Veterans Affairs. (Not every agency was asked for information on all six of the Democrats.)
The RNC sees New Jersey Senator Cory Booker and Missouri Senator Claire McCaskill as other potential, but less likely, vice-presidential candidates, said Raj Shah, RNC research director. Vermont Senator Bernie Sanders, who has yet to withdraw from the Democratic primary and endorse Clinton, is not a focus of effort, though Republicans have already compiled research on him, Shah said.
Sanders isn't being vetted by the Clinton campaign, the Wall Street Journal reported June 15, citing people familiar with the process. Warren is, and other potential No. 2s included Perez, Castro, Kaine, Brown, Booker, Becerra, Ohio Representative Tim Ryan, and Los Angeles Mayor Eric Garcetti, the report said.
The Republican committee's earliest requests focused on Castro, dating back to June 2015, about two weeks after Politico reported on Castro supporters promoting him for running mate. Castro, 41, is a Hispanic former mayor of San Antonio whom many Democrats see as a future political star. 
In addition to general requests for documents on Castro, one request from February seeks e-mails and other records that mention terms like "Latino," "Clinton," "Florida," "Housing Discrimination," and "La Raza."
A request on Perez to the Labor Department focused on his communications with Clinton's campaign and associated super-PACs as well as clintonemail.com, the domain Clinton used to power her private e-mail address when she was secretary of state.
Clinton campaign spokesmen did not immediately respond to a request for comment on the list.
A presidential candidate should pick a running-mate "who you have absolute confidence in can be president," Clinton told NBC's Meet the Press on May 22.
"That's more important than any characteristic," she said. "And then someone you can work with."
FOIA is a common tool for political researchers, not just to look for any dirt on opponents but also to complement stories dug up through other means or simply to characterize candidates who, unlike Clinton, may be new to many American voters. 
Recent presidential nominees of both major parties have typically named their running mates at their conventions or in the days before. The Democratic National Convention begins July 25 in Philadelphia.
In a Bloomberg Politics national poll published June 15, Warren was Clinton supporters' top choice for running mate on a list of six names. After Warren with 35 percent support was Booker with 17 percent, Castro with 12 percent, Senator Al Franken of Minnesota with 7 percent, Brown with 6 percent, and Kaine with 5 percent. 
Before it's here, it's on the Bloomberg Terminal.
LEARN MORE