Gender-Based Citizenship Law Gets U.S. Supreme Court Review
by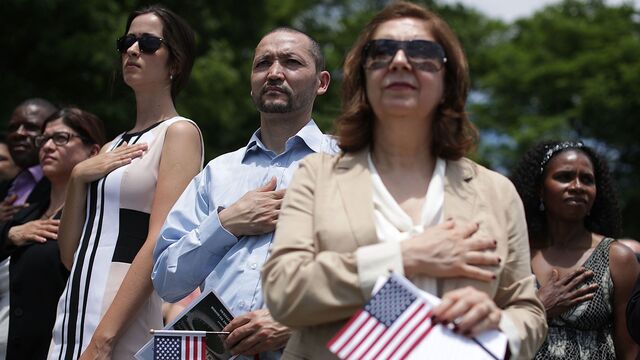 The U.S. Supreme Court will consider the constitutionality of a provision in federal law that makes it harder for some foreign-born children of American men to become citizens than children born abroad to American women.
The nation's highest court agreed to hear the Obama administration's appeal of a ruling that conferred citizenship on Luis Ramon Morales-Santana, a man born in the Dominican Republic who was facing deportation after being convicted of a 1995 robbery and attempted murder in New York.
Under federal law, a child born abroad to an unmarried American mother and non-American father can claim U.S. citizenship if the mother lived continuously in the U.S. for a year at some point before the birth. The residency requirements are more stringent if the father is American and the mother isn't.
A New York-based federal appeals court said the distinction amounted to unconstitutional discrimination on the basis of gender. The panel said Morales-Santana, born in 1962 to a Dominican mother and a American father, was entitled to invoke the more lenient rules that would have applied had his mother been the U.S. citizen.
The Supreme Court tried and failed to resolve the issue five years ago, splitting 4-4 in a similar case. Justice Elena Kagan wasn't able to take part in that dispute, presumably because she had been involved as an Obama administration lawyer.
The new case is Lynch v. Morales-Santana, 15-1191.
Before it's here, it's on the Bloomberg Terminal.
LEARN MORE