Photographer: NurPhoto/NurPhoto via Getty Images
They Got It Wrong: Swarms of Global Chatterers Misread Brexit
by
Those who predicted badly include the wealthy and well-read

A disbelief that independence would outweigh prosperity
A global cohort said before Thursday's Brexit vote that Britain was unlikely to pull out of the European Union, the post-World War II international project that brought an unprecedented era of prosperity and peace. Yet some were led astray by the belief that free trade's money and material goods outweighed nationalism and the tug of nostalgia.
Among those who were wrong about Brexit before the vote:
Politicians
Conservative U.K. Prime Minister David Cameron called the referendum, presumably confident he would win. He lost, and he's now resigning.
"Brits don't quit," Cameron said in an impassioned plea on Tuesday to voters to support remaining in the EU. "We get involved, we take a lead, we make a difference, we get things done."
The Brits quit.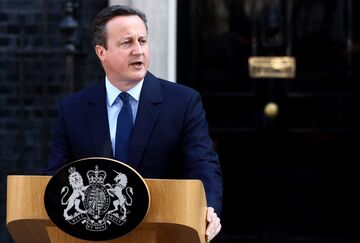 Bettors
Opinion polls on Brexit were all over the place; the theoretical lead had changed hands dozens of times since September, although "leave" never reached 50 percent support. Still, betting odds put the chance of remaining at 90 percent as the polls closed on Thursday. Ladbrokes was offering 4-to-1 on a leave vote, according to The Guardian.
Even though most players in the market were actually backing leave, more money was bet on remain by the affluent, who were generally behind staying, Matthew Shaddick, head of political betting at Ladbrokes, wrote in a blog post. Bookies are trying to make money, not help people forecast results, so the vote worked out fine for Ladbrokes, he said.
"Is this just one of the inevitable, normal occasions where an outsider wins, or a fatal blow to the idea of betting markets as being a useful forecasting tool?" Shaddick said. "Maybe unsurprisingly, I tend to think the former, but that doesn't mean we don't have to reflect on all of their potential flaws and decide how we best interpret them in the future."
The Chattering Class
The London-based Political Studies Association surveyed members, journalists, academics and pollsters from May 24 to June 2. Every group got it wrong.
Overall, 87 percent of respondents said Britain was more likely to stay in the EU, 5 percent said it was likely to leave, and 8 percent said both sides had an exactly equal chance.
The predicted probability of Britain voting to leave the EU: academics, 38 percent; pollsters, 33 percent; journalists, 32 percent; other, 38 percent; mean, 38 percent.
"Any 'expert' who makes a prediction at this stage, and within the context of the current volatility of politics in the U.K. and abroad, ain't no expert!" one respondent said, according to a June 3 report.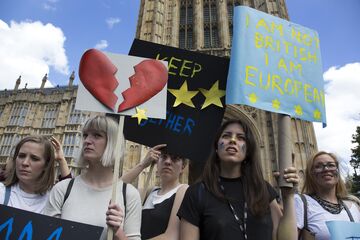 Historians
Matt Qvortrup, professor of political science at Coventry University and author of two books about referendums, analyzed all 49 plebiscites on EU-related issues since 1972. He calculated that Britain would narrowly vote to remain, based on the U.K.'s levels of economic growth, inflation, and the number of years spent in office by the government.
"The indications and predictions based on previous referendums still suggest that the United Kingdom will stay in the European Union," Qvortrup wrote in a blog posting in April. "But the margin will be very close indeed, and neither side will be able to claim a decisive victory."
Financiers
Societe Generale SA saw the risk of Brexit at 45 percent, according to analysts including Brian Hilliard, its chief U.K. economist. The risks of Brexit had diminished, though, according to betting odds and the polls, strategist Jason Simpson wrote in a May 20 note.
Barclays Plc analysts had said the baseline scenario was that the U.K. wouldn't leave, and Nomura saw only about a 25 percent likelihood the U.K. would quit, analysts said in a May 11 note. Credit Suisse Group AG expected the U.K. to stay, analysts including Neville Hall wrote in a May 19 research note.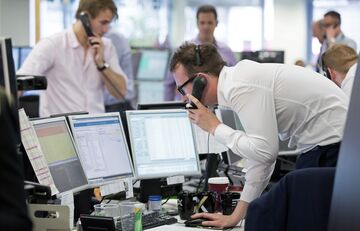 Political Clairvoyants
Even "superforecasters" got it wrong.
The consultancy Good Judgment Inc. regularly convenes a group of 150 people around the world with track records of successful predictions to prognosticate on various issues of the day. The aggregated probability estimates from the panel showed just a 24 percent chance of U.K. voters deciding to leave, according to a posting on Twitter on Thursday.
"I would say, 'Expect the status quo' reasonably confidently," one of the forecasting panel, Michael Story, said last month.
Before it's here, it's on the Bloomberg Terminal.
LEARN MORE