Republicans Seek Wider FBI Surveillance Power After Orlando
by
Cornyn pushing bill to expand FBI access to electronic records

Democrats plan their own push on gun control, LGBT protections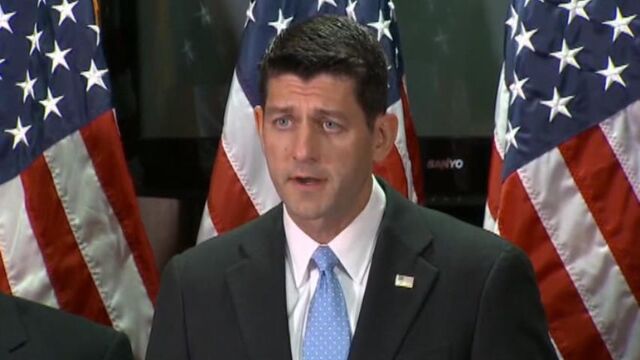 Senate Republicans are planning a renewed push in the wake of the Orlando massacre to expand the FBI's warrantless surveillance powers in terrorism investigations.
Senator John Cornyn of Texas, the No. 2 Senate Republican, pointed to a longstanding request by the FBI to expand the scope of electronic records -- such as web browsing history -- agents could sweep up from companies in terrorism investigations without obtaining a court order.
"They could go and get additional information, like metadata, who he's e-mailing, the websites he's accessing. Not content," Cornyn told reporters Monday.
The fatal mass shooting at a gay nightclub in Orlando, Florida, has the potential to shift the battle lines over surveillance. Many Democrats and some conservative Republicans had been leery of granting additional authority to law enforcement to access technology without court involvement, but the rise of "lone-wolf" terrorist attacks in the U.S. could change the political calculus.
Democrats, meanwhile, plan to focus their energy on gun-control legislation, such as banning purchases by anyone on a federal terrorist watch list. "Moving the needle toward common sense, you would think we could do it," Senator Joe Manchin, a West Virginia Democrat, said Tuesday. "If you can't do it in these times of crises, when can you do it?"
No. 1 Priority
Legislation dealing with the FBI's surveillance powers -- something that has been requested by FBI Director James Comey -- could come to the Senate floor as soon as this week as part of a debate on the spending bill that funds law enforcement.
"This was the No. 1 legislative priority of the FBI according to James Comey, and those sort of additional surveillance tools could have provided the FBI more information, which would have allowed them to identify this guy as the threat that he obviously was," Cornyn said.
That legislation, however, has encountered strong opposition from the American Civil Liberties Union and Silicon Valley companies, including Google, Yahoo and Facebook.
They said the change isn't correcting a "typo," as advocates describe. "It would dramatically expand the ability of the FBI to get sensitive information about users' online activities without court oversight," they wrote in a June 6 letter to senators.
The group, which noted the National Security Letters issued by the bureau do not require probable cause, said information that could be swept up "would paint an incredibly intimate picture of an individual's life," including their browsing history, e-mail metadata, location information and more.
"This information could reveal details about a person's political affiliation, medical conditions, religion, substance abuse history, sexual orientation, and, in spite of the exclusion of cell tower information in the Cornyn amendment, even his or her movements throughout the day," the group wrote.
'Quite Complete'
Comey didn't repeat his interest in this expanded power when he discussed the Orlando shooting on Monday, instead suggesting the FBI had been able to conduct a full investigation under current law. 
"We had the resources to do a 10-month investigation that based on my review was quite complete involving surveillance, sources, a review of electronic records, international records," Comey said Monday, adding that agents recorded conversations with the shooter and reviewed "transactional records from his communications."
Some Republicans also remain skeptical of the changes Cornyn and Comey are seeking. Senator Thom Tillis of North Carolina said he wanted to learn more about the proposal, since it wouldn't even require the involvement of the Foreign Intelligence Surveillance Act courts established to handle sensitive information.
"I think that we always have to be very, very hesitant to move forward with collecting data that doesn't at least go through a FISA court or something else that provides a basis for issuing a warrant to get access to information," he said.
Gun Measures
Senate Minority Leader Harry Reid of Nevada, in a brief interview Monday, said Democrats would take a look at what Republicans propose. But he is also demanding -- and is likely to get -- votes on gun-control measures this week as part of the debate on the spending bill.
Democrats also might push measures that would boost protections for the lesbian, gay, bisexual and transgender communities, but it's unclear whether the political lines are shifting on either of those issues.
Senate Democrats want a reprise of December's gun vote on a proposal by Senator Dianne Feinstein aimed at blocking people on terror watch lists from buying guns. Only one Republican, Mark Kirk of Illinois, backed it in December.
"Let them all vote no again on that and see how the American people like that," Reid told reporters Monday.
President Barack Obama also renewed his call for new restrictions. "We have to make it harder for people who want to kill Americans get their hands on weapons of war," he said Tuesday.
Democrats have targeted other vulnerable Republican senators, like Pat Toomey of Pennsylvania, who co-authored a plan blocked by his fellow Republicans to expand background checks but voted no on last year's terror watch list amendment.
Senate Majority Leader Mitch McConnell told reporters Tuesday that nobody wants terrorists to get guns, and said Republicans are open to "serious" suggestions on how to do that but suspect Democrats of being engaged in a political exercise.
Even so, some Republicans sounded hopeful on Tuesday about reaching a compromise to block terrorists from getting guns.
"You can't justify having a watch list or terrorism list or no-fly list in particular and have access to guns," Senator Jeff Flake of Arizona told reporters. "But I'm sympathetic to concerns that those lists are too broad and not cleaned up. If there's a way to clean them up, then we ought to."
Republican Version
Cornyn doesn't expect a different result on the Democratic legislation, accusing the party of playing politics rather than working with Republicans on a compromise.
He said if Democrats push the same amendment, Republicans may bring up something similar to the 72-hour period they offered last year, which would allow the government to pursue a court order blocking a particular gun sale during a 72-hour waiting period.
"This is not going to be just about background checks," Cornyn said. "We're going to try to enhance the surveillance capability of the FBI so they can discover these lone-wolf terrorists before they strike."
"The problem is what they are proposing won't solve the problem and we want to solve the problem," he said.
It's not clear if either proposal would have done anything in the Orlando case, however, given that the shooter had been investigated at length by the FBI and was not on a terror watch list at the time he purchased his guns.
And while some, including presumptive Democratic presidential nominee Hillary Clinton, are also calling for reinstatement of the assault-weapons ban, a number of Senate Democrats voted against doing so the last time that was debated.
Cornyn acknowledged that his background check proposal also would not have stopped the Orlando shooter.
"If he's a licensed firearms owner? No. But what are you going to do short of denying people their Second Amendment rights without due process or without any proof that they're a threat?"
Feinstein said regardless of how one feels about guns, "you certainly don't want guns to fall in the hands of terrorists."
She said her amendment included an appeals process, but said she would be willing to talk with Cornyn about a compromise.
"I'll talk to him," she said.
House Push
House Republicans will also face a push by Democrats to hold votes on gun measures, but they don't have to allow them. Leadership has moved to restrict what amendments can be offered on spending bills to avoid votes on awkward or controversial issues.
Among the provisions House Democrats say they'll push for are stricter background checks, legislation preventing those convicted of a misdemeanor hate crime from purchasing a firearm and a measure preventing those on the "no-fly list" of suspected terrorists from buying guns.
Democratic leaders in the chamber say the legislation related to the "no-fly list," which prohibits people from boarding a commercial aircraft for travel in and out of the U.S., is their first priority.
Representative Mike Thompson, a California Democrat and author of the bill, has been circulating a petition designed to force a vote in the House since this spring and has obtained 175 of the 218 signatures needed.
Hate Crime
There's also potential for a renewed focus on LGBT rights, with many Democrats decrying the murders at a gay club as a hate crime.
The fight over LGBT rights has already disrupted this year's House debate over spending bills, as Democrats and some Republicans push to expand protections against discrimination, while conservative Republicans have pushed to protect North Carolina and other states from losing funding over transgender bathroom bans. 
Amendments on those issues led to the defeat late last month on the House floor of the Energy-Water spending bill and forced Republican leaders to reconsider how they move ahead on measures to fund the federal government.
Before it's here, it's on the Bloomberg Terminal.
LEARN MORE