Russian Hackers Accused of Taking Democrats' Files on Trump
by and
Hackers 'Cozy Bear,' 'Fancy Bear' cited by cybersecurity firm

Russian spokesmen call it a fiction in an information war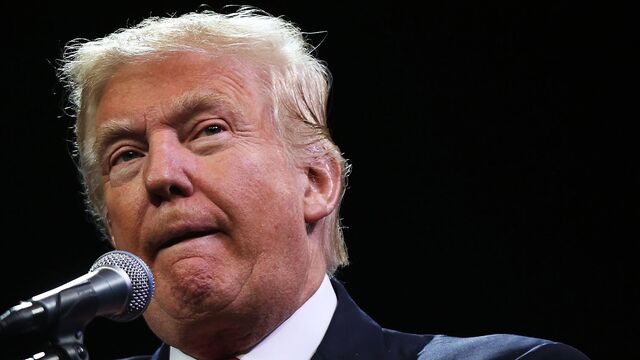 Hackers tied to the Russian government gained access to servers at the Democratic National Committee, securing files of opposition research on presumptive Republican nominee Donald Trump, according to party officials and a cybersecurity company.
The hackers were "two very sophisticated Russian actors," according to Dmitri Alperovitch, cofounder of CrowdStrike Inc., a cybersecurity company that the Democrats called in early May after sensing something awry with their computer network.
"The security of our system is critical to our operation and to the confidence of the campaigns and state parties we work with," DNC Chair Debbie Wasserman Schultz, a Florida representative, said in a statement. She said the party "treated this like the serious incident it is."
CrowdStrike deployed its cybersecurity software and "immediately realized we were dealing with two separate intrusions," Alperovitch said in an interview. Over the past weekend, "we completely cleaned up the network," he said, and "kicked those adversaries off."
Russian Denial
"I absolutely rule out any possibility of any government or government structures involvement in it," Dmitry Peskov, spokesman for Russian President Vladimir Putin, said in a message.
Leonid Kalashnikov, first deputy head of the international affairs committee in the Russian parliament's lower house, called the allegation of a cyberattack linked to his government "another information attack" in a propaganda war being waged by the U.S. "If sunspots appear tomorrow, they will accuse Russia of that too," he said, according to state-run RIA Novosti.
Alperovitch said his company believes that the hackers involved were groups it calls Cozy Bear, which may work for Russia's primary intelligence agency, and Fancy Bear, which he said he has "medium-level confidence" works for the Russian military intelligence agency. CrowdStrike has identified Cozy Bear as the group that infiltrated unclassified networks of the White House, State Department and Pentagon Joint Chiefs of Staff last year.
Cozy Bear entered the DNC network almost a year ago, Alperovitch said, monitoring the DNC's e-mail and chat systems. Fancy Bear got access in April of this year and stole the research on Trump, he said.
Hackers have also targeted the Trump and Clinton presidential campaigns, but no details were available on those intrusions, according to the Washington Post, which reported the DNC hacking attack earlier Tuesday.
Intrigued by Trump
Alperovitch said hacking attempts will escalate as the general election approaches, and that Russia is no exception to the universal interest in what Trump, who has been complimentary of Putin, would do as president.
"The secondary goal is what can they find in terms of anything negative the DNC may have uncovered about Trump that they may be able to use against him should he get elected president," said Alperovitch, who said his company's software is still being used by the DNC to guard against further attacks.
Before it's here, it's on the Bloomberg Terminal.
LEARN MORE