Democrats Soon Will Unify Behind Clinton, Obama Tells Fallon
by
President describes contest with Sanders as healthy for party

'I am worried' about state of Republican Party, Obama says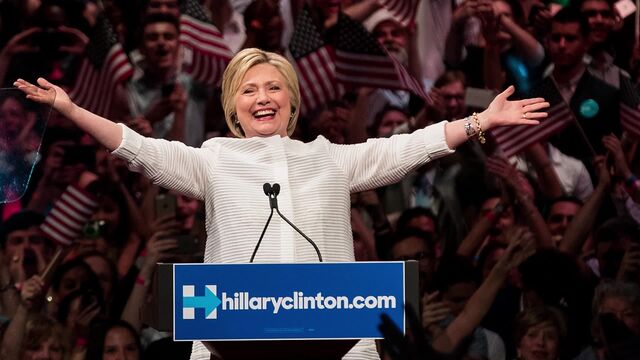 President Barack Obama said he expects Democrats to unify soon behind their presumptive presidential nominee, Hillary Clinton, and that her divisive primary contest with Vermont Senator Bernie Sanders was healthy for the party.
"My hope is that over the next couple of weeks we're able to pull things together," he told "Tonight Show" host Jimmy Fallon on Wednesday, according to excerpts released by NBC. Sanders hasn't yet ended his campaign, and Obama hasn't formally endorsed Clinton. The full interview is to be broadcast on Thursday.
Obama called Clinton "whip smart" and "tough" and said the two Democratic candidates would soon begin the process of uniting. He spoke of Sanders in the past tense, saying he "brought enormous energy and new ideas" to the race.
Republicans are in worse shape than Democrats, Obama told Fallon a day after Clinton declared victory in the primary and trained her sights on the presumptive Republican nominee, Donald Trump.
"I am worried about the Republican party," Obama said. "My hope is that maybe once you get through this cycle there's some corrective action."
Since vanquishing his competition in the Republican primary, Trump has upset fellow Republicans by continuing to attack party figures he considers disloyal and by his attacks on a federal judge overseeing a lawsuit against his defunct real-estate training program, Trump University. After rulings Trump considered unfair, he accused the judge, Gonzalo Curiel, of a conflict of interest because of his Mexican heritage.
House Speaker Paul Ryan called the remarks "racist" but stood by his endorsement of Trump. One Republican senator, Mark Kirk of Illinois, withdrew his endorsement. Trump issued a statement Tuesday afternoon that his remarks had been "misconstrued,'' and that he was questioning "whether I am receiving a fair trial'' based on the judge's rulings, not his heritage.
Fallon didn't ask Obama what he thought of Trump's remarks about Curiel, whom Obama nominated for the federal bench in 2011.
The president was in New York for two fundraisers for the Democratic National Committee and the Democratic Senatorial Campaign Committee.
Before it's here, it's on the Bloomberg Terminal.
LEARN MORE