Trump Comments 'Racist and Dangerous,' Irish PM Kenny Says
Dara Doyle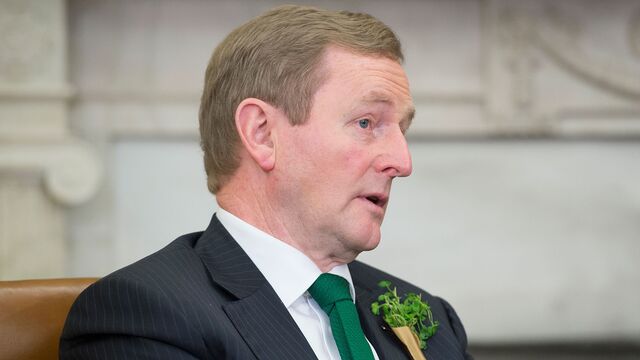 Irish Prime Minister Enda Kenny said Donald Trump's comments on immigration are "racist and dangerous," dealing a potential blow to the Republican's efforts to woo Irish-American voters later this year.
The presumptive 2016 Republican presidential nominee has proposed building a wall between the U.S. and Mexico, saying Mexico would pay for it, and has called for a block on allowing most Muslim foreigners into the U.S.
"If Trumps comments are racist and dangerous, which they are, there is an alternative to vote for," Kenny said in parliament in Dublin on Tuesday. "It's a matter for the American people. The world will have to deal with their decision."
Trump has links with Ireland, after buying the 400-acre Doonbeg Lodge and Golf Course in Clare in 2014. Still, Kenny's remarks buttress comments by President Barack Obama who has said the prospect of Trump being elected as the next U.S. leaders "rattles" world leaders
Before it's here, it's on the Bloomberg Terminal.
LEARN MORE