White House Back to Normal After Object Thrown Over Its Gate
by
Lockdown ensued after incident along Pennsylvania Avenue

Secret Service officers apprehended thrower 'without incident'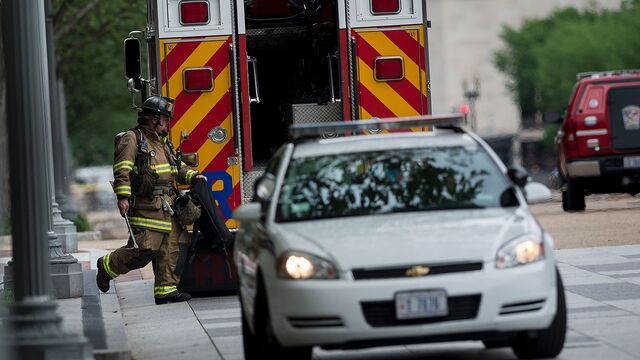 The White House returned to normal operations Monday afternoon, ending a lockdown that ensued after someone threw a metal object over the fence along Pennsylvania Avenue, the U.S. Secret Service reported.
Uniformed Secret Service officers immediately apprehended the individual "without incident," according to a news release from the protective agency. A woman was seen in Secret Service custody and in handcuffs outside the White House at about 12:15 p.m. in Washington.
Officers performed "protective sweeps" of the metal object that "were met with negative results," according to the brief news release, which didn't identify the object. The White House, which was placed on lockdown shortly after the incident, had returned to normal operations roughly three hours later. The lockdown began shortly after President Barack Obama returned from delivering a Memorial Day speech at Arlington National Cemetery.
Before it's here, it's on the Bloomberg Terminal.
LEARN MORE