Clinton Fans in California Torch Sanders as Egotistical and Destructive
The acrimony intensifies as Clinton fans accuse Sanders of boosting presumptive Republican nominee Donald Trump.
by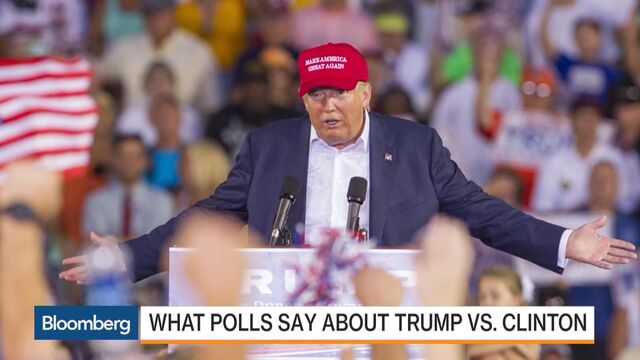 "Ego." "Self-interest." "Blinded by the spotlight." "It's become all about him." "Almost inciting violence."
These are some of the words Hillary Clinton's supporters at her rallies this week in California had for Bernie Sanders as he escalates his fight for a Democratic presidential nomination that is, mathematically, virtually out of reach for him.
The acrimony over the Vermont senator's defiance is reaching a fever pitch as Clinton, the all-but-certain nominee, tries to move on to the general election against presumptive Republican nominee Donald Trump, only to be painted by her competitor as a puppet of Wall Street who wouldn't fix America's problems.
The raw emotions show the intensity of a fight that Sanders, 74, continued while barnstorming California ahead of a June 7 primary flush with 548 delegates, over half of the Democratic delegates still on offer.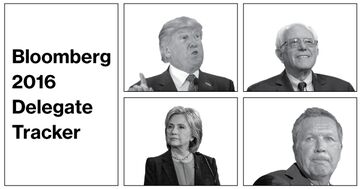 "The tone of Bernie Sanders in the last three weeks to a month has been horrible and destructive and mean-spirited and arrogant," said John Smart, 53, who lives in Los Angeles and works in the film business. "And I don't know what he's up to. … I think it's completely ego at this point."
Smart said he worries that rowdy Sanders supporters, like those who led to chaotic scenes at Nevada's Democratic convention this month, may do the same at the party's national convention in Philadelphia in July. "I'm more than disappointed he hasn't gotten in front of his supporters and asked them to tone it down," he said. "You don't see Clinton people acting like that." (Responding to the events in Nevada, Sanders condemned violence and said that it was "nonsense" to say his campaign had a penchant for it—yet in this case, that the party was treating his campaign and supporters unfairly.)
"I think he's hurting her," said Silvia Canceler, 49, a banker in Norwalk, California. She accused Sanders of making a Trump presidency more likely by carrying on his battle.
In a move likely to enrage Clinton supporters further, Sanders campaign manager Jeff Weaver on Thursday said "backchannel" talks are under way for Sanders to hold a debate with Trump. The Trump campaign didn't respond to a request for comment.  
Win or Lose
Clinton's top advisers are treading carefully, eager to avoid alienating Sanders voters in the general election. But fans at her rallies this week in the Los Angeles area and Orange County were less reticent.
"I think he's a liberal who came on as a Democrat but he's not raised money for us and he doesn't care whether we win or lose," said Charles Calder of Temecula, California, who wore Hillary stickers and buttons to a rally in Riverside, California. "I think it's about him personally."
"She needs to be fighting Trump, rather than Bernie," he said. Sanders is now endorsing and raising money for a handful of Democratic candidates in congressional races, but not robustly for the national party committee.
While some Clinton supporters want Sanders to drop out, others simply want him to lighten up.
"I'm firmly of the belief that he has every right to stay in the contest. I'm not in agreement of his tone," said Jason Guerrero, 35, a middle-school teacher in Los Angeles. "I think it's almost dangerous to speak the way he's speaking—to be almost inciting violence. I'd hope he keeps his rhetoric in check."
He posited that Sanders is staying in due to "a lot of ego, and a bit of a desire for power. He's not above it."
A Sanders spokesman didn't return a message seeking comment.
'Take Their Money'
With a new Public Policy Institute of California poll showing Clinton up by just 2 percentage points—a statistical dead heat—Sanders is going for broke in the Golden State with a schedule chock-full of rallies. Another poll, conducted by SurveyUSA and released on Monday, found Clinton holding an 18-point lead.
Sanders sought to undermine Clinton's message at a rally Tuesday in San Bernardino, painting her as too beholden to powerful interests to help working-class Americans. "She has not one, but several super-PACs and has raised tens of millions of dollars from Wall Street and other special interests," he said. "You can't take their money and take them on."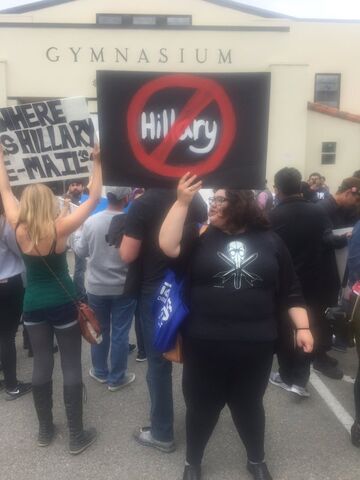 Clinton, 68, could feel the heat at a stop in Salinas on Wednesday. Dozens of protesters swarmed the area outside her event waving signs that read "#HilltotheNo," "Prison 2016," and "Where's Hillary's E-mail," along with pro-Sanders placards "Bernie 2016" and "Feminist For Bernie."
"Not with her! Not with her!" some chanted.
"Hillary doesn't represent the people!" one yelled.
The rivalry carries echoes of the heated 2008 primary between Clinton and then-Senator Barack Obama. Clinton campaigned to the end, winning a raft of late contests and losing the popular vote and delegate race by a razor-thin margin. In 2016, Clinton leads Sanders by a much wider margin of 2.9 million popular votes, according to a Washington Post estimate that includes primaries and caucuses, and 271 pledged delegates, according to an Associated Press tally.
Sanders "has to do what he chooses to do. I understand that," Clinton said on the Ellen DeGeneres Show in a taping on Tuesday. "I ran all the way to the end against then-Senator Obama and when it was over, because we had a much closer race than the once currently is between Senator Sanders and myself, I withdrew, I endorsed him and I worked really hard to elect him. And I do believe that Bernie will do that."
'Get Out'
All indications are that Clinton has shifted gears to the general election. At events on Tuesday and Wednesday in California, she focused her energies on painting Trump as a financial predator who has exploited middle-class Americans for personal gain.
Clinton chief strategist Joel Benenson said the campaign takes Sanders at his word when it comes to Trump.
"We've said over and over again we want to unify the party. Senator Sanders has said he'll do everything he can to defeat Donald Trump," Benenson said in an interview. "So we're looking forward to unifying the party."
It's far from clear that Sanders' persistence in the primaries will hurt Clinton in November. A New York Times/CBS poll this month found that 72 percent of Sanders supporters would vote for Clinton in the general election. In May 2008, the same poll found just 60 percent of Clinton supporters saying they'd vote for Obama.
But some Democrats say this primary is different. They fret that the most hardcore Sanders supporters—including many who are young or independent voters and may not be not loyal Democrats—will be harder to keep in the tent than Clinton's 2008 base. They also worry that Sanders' insinuations of a rigged nominating process are making it harder for his fans to accept a defeat as legitimate. What many Democrats consider the nightmare of Trump winning in November has only escalated their concerns.
"I think he should get out," said Bryn Siegel, a tax consultant based in Long Beach who was sporting a Hillary 2016 sticker, said of Sanders. "I have a strong distaste" for his rhetoric against Clinton, Siegel added. "It's starting to make him look more like Trump. And it's hurting the Democratic Party in the process."
Before it's here, it's on the Bloomberg Terminal.
LEARN MORE