Campaign Wrap: Kelly Readies for Trump One-on-One
by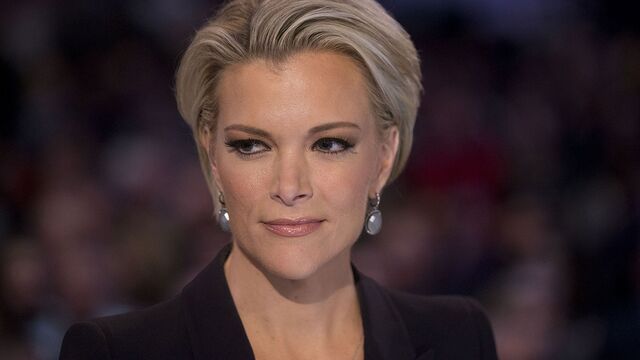 Nine months after grilling Donald Trump on the debate stage about his history of questionable behavior and rhetoric toward women—an issue that continues to dog him—Megyn Kelly will sit down with the GOP presidential front-runner.
The interview, airing tomorrow night on the Fox broadcast network, comes on the heels of a New York Times story in which scores of women described what they said was Trump's often-inappropriate behavior toward them

One woman, Rowanne Brewer Lane, said on the Fox News Channel today that her comments were taken out of context and that she didn't have a negative experience with Trump

Kelly also commented on the story today, saying on Fox News there's "no doubt" Trump has used controversial language with women

Kelly: "Is there any dispute that Trump has used controversial language about women? There is not. There isn't. So what does that tell us about him? That's in the mind of the beholder"
AP reported an excerpt of Kelly's interview with Trump, in which he says people who are bullied "gotta get over it" and fight back
Trump's attacks on Kelly were one of the main story lines in the early phase of the presidential race; he took to calling her "third-rate" on Twitter and saying that she had "blood coming out of her wherever" after her sharp debate questions
Washington Post lists what we know about the interview so far, including:

Kelly and Trump will discuss their relationship and her August debate question
Trump doesn't apologize for anything
Kelly has appeared on television publicizing the interview, which inaugurates the "Megyn Kelly Presents" show, which will air periodically in prime time on the Fox broadcast outlet
In an excerpt, Trump expresses "great respect" for Kelly, that she was "able to call me and say, 'Let's get together, and let's talk'"

Trump: "And you walk into Trump Tower" in New York, rather than meet "on a neutral site or over at Fox or something. That would be a whole different thing, and I wouldn't have done it"

ON THE TRAIL
Bernie Sanders said at a rally in San Juan that Puerto Rico shouldn't be treated like a colony
He said that during his first year in office as president, Puerto Ricans would have "the opportunity to vote on a binding referendum" that would allow them to choose from three options: become the 51st state, become an independent nation, or reform the existing commonwealth relation
He also called on the Fed to use its emergency authority to facilitate restructuring of the state's $70 billion in debt
Hillary Clinton is campaigning in Kentucky ahead of the state's Democratic primary tomorrow
Sanders campaigned there over the weekend
Trump called campaign data "overrated" in an interview with the AP, and said he plans to make limited use of such information in his general election campaign
He said he'll win in November on the strength of his personality
"Obama got the votes much more so than his data processing machine, and I think the same is true with me," Trump said
Trump surrogate Ben Carson said the businessman is right to keep out of the Brexit debate
"It's really not our business" whether Britain leaves the E.U., he said on Fox
John Kasich ruled out a third-party run, CNN reports

ADS
Priorities USA, a super-PAC supporting Clinton, will begin airing $6 million in general election ads against Trump on Wednesday, CNN reports
Ads to run through June in Ohio, Florida, Virginia, Nevada

CAMPAIGN FINANCE
The Koch Brothers have begun decreasing their federal-level political spending as they're increasingly influenced by business interests and public-relations concerns, National Review reports
Mark Holden, general counsel of Koch Industries and chairman of Freedom Partners, says reports of the brothers pulling out of electoral politics are overblown

ETC.
Trump adviser Barry Bennett will join a meeting between Facebook CEO Mark Zuckerberg and conservative political and media figures over alleged suppression of conservative stories on site's Trending feature, CNN reports
Other attendees of Wednesday meeting include Glenn Beck, Dana Perino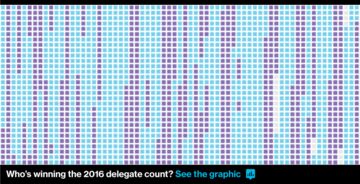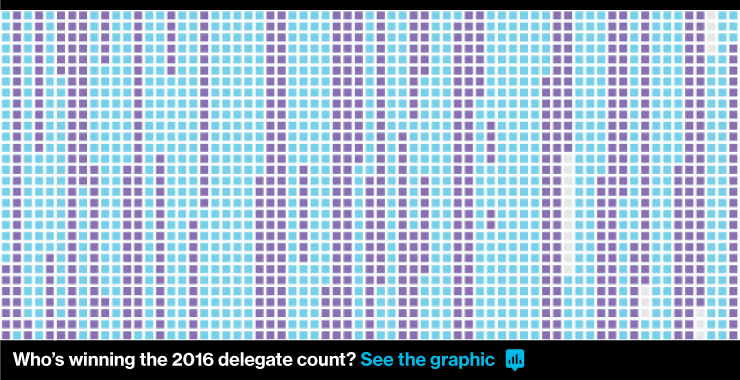 Before it's here, it's on the Bloomberg Terminal.
LEARN MORE