U.S., Allies Hit Islamic State in Iraq, Syria With 22 Airstrikes
by
Five strikes staged in Syria by coalition forces; 17 in Iraq

Latest moves conducted as part of Operation Inherent Resolve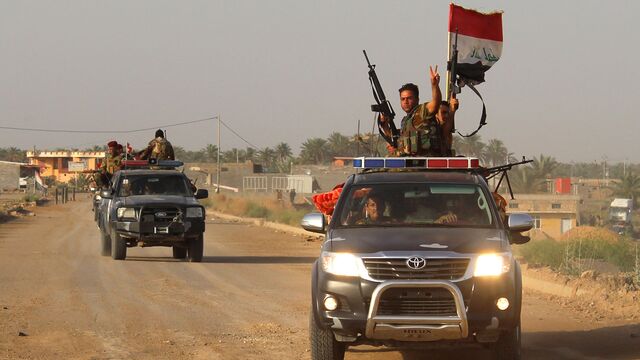 The U.S.-led military coalition targeted Islamic State positions in Iraq and Syria on Friday with a combined 22 strikes as it kept up pressure on the militant group.
In Syria, coalition forces conducted five strikes using manned aircraft and drones against Islamic State targets, the combined joint task force said in a statement on Saturday. 
Four strikes were reported to be near Mar'a, striking Islamic State tactical units and destroying three of the group's fighting positions.
In Iraq, coalition military forces conducted 17 strikes coordinated with the country's government using rocket artillery, fighters and remotely piloted aircraft against Islamic State targets. Those were described as including four strikes near Ar Rutbah, which struck a tactical unit, an Islamic State outpost, a vehicle borne improvised explosive device facility, and a staging facility.
The strikes were conducted as part of Operation Inherent Resolve.
Before it's here, it's on the Bloomberg Terminal.
LEARN MORE